Portability


81
Imaging


63
Features


76
Overall


68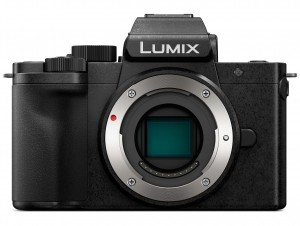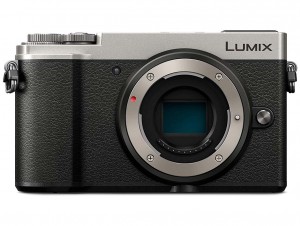 Portability


82
Imaging


61
Features


80
Overall


68
Panasonic G100 vs Panasonic GX9 Key Specs
Panasonic G100
(Full Review)
20MP - Four Thirds Sensor
3" Fully Articulated Display
ISO 200 - 25600
3840 x 1920 video
Micro Four Thirds Mount
352g - 116 x 83 x 54mm
Announced June 2020
Panasonic GX9
(Full Review)
20MP - Four Thirds Sensor
3" Tilting Screen
ISO 200 - 25600
Sensor based 5-axis Image Stabilization
No Anti-Alias Filter
3840 x 2160 video
Micro Four Thirds Mount
407g - 124 x 72 x 47mm
Released February 2018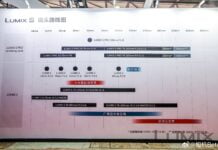 Panasonic Set to Launch New Entry-Level and High-End L Mount Gear
Panasonic G100 vs Panasonic GX9 Overview
In this write-up, we will be matching up the Panasonic G100 versus Panasonic GX9, one is a Entry-Level Mirrorless and the latter is a Advanced Mirrorless and they are both created by Panasonic. The resolution of the G100 (20MP) and the GX9 (20MP) is pretty similar and they use the same exact sensor size (Four Thirds).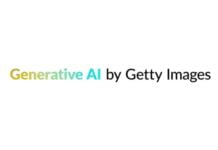 Getty Embraces the Power of AI to Spark Creativity
The G100 was revealed 2 years after the GX9 which is quite a serious gap as far as technology is concerned. Each of these cameras offer different body type with the Panasonic G100 being a SLR-style mirrorless camera and the Panasonic GX9 being a Rangefinder-style mirrorless camera.
Before going straight into a step-by-step comparison, below is a brief overview of how the G100 matches up against the GX9 in terms of portability, imaging, features and an overall mark.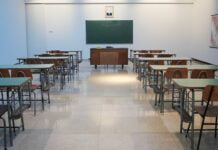 AI-Generated Deepfakes Rock Spanish Town with Explicit Images
Panasonic G100 vs Panasonic GX9 Gallery
Reasons to pick Panasonic G100 over the Panasonic GX9
|   | G100 |   | GX9 |   |
| --- | --- | --- | --- | --- |
| Released | June 2020 | | February 2018 | Newer by 29 months |
| Screen type | Fully Articulated | | Tilting | Fully Articulating screen |
| Screen resolution | 1840k | | 1240k | Crisper screen (+600k dot) |
| Selfie screen | | | | Easy selfies |
Reasons to pick Panasonic GX9 over the Panasonic G100
Common features in the Panasonic G100 and Panasonic GX9
|   | G100 |   | GX9 |   |
| --- | --- | --- | --- | --- |
| Manually focus | | | | Very exact focus |
| Screen sizing | 3" | | 3" | Equivalent screen size |
| Touch screen | | | | Quickly navigate |
Panasonic G100 vs Panasonic GX9 Physical Comparison
For those who are planning to travel with your camera regularly, you will need to think about its weight and measurements. The Panasonic G100 provides outer dimensions of 116mm x 83mm x 54mm (4.6" x 3.3" x 2.1") along with a weight of 352 grams (0.78 lbs) whilst the Panasonic GX9 has proportions of 124mm x 72mm x 47mm (4.9" x 2.8" x 1.9") with a weight of 407 grams (0.90 lbs).
Check the Panasonic G100 versus Panasonic GX9 in the all new Camera with Lens Size Comparison Tool.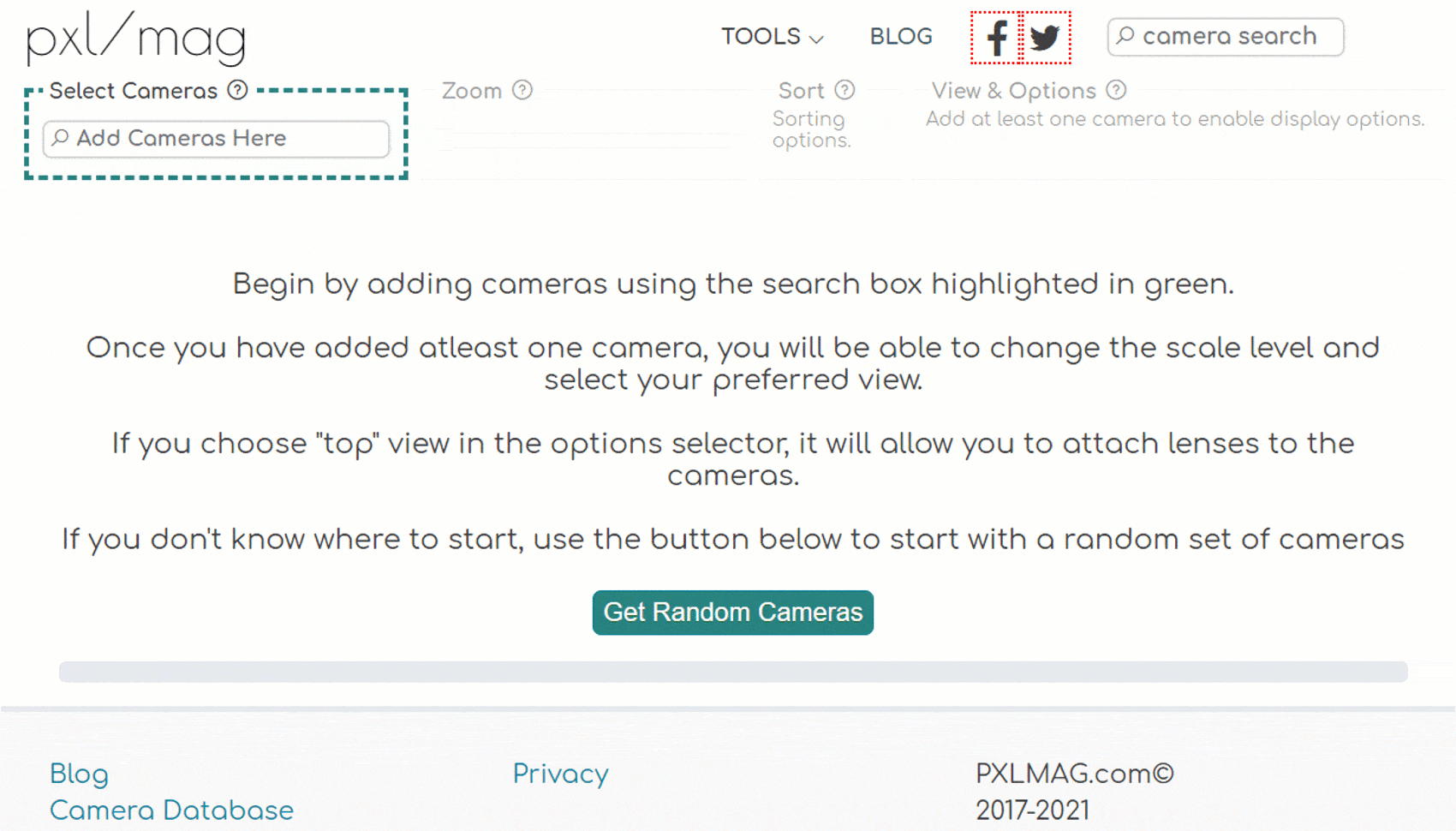 Keep in mind, the weight of an Interchangeable Lens Camera will change based on the lens you choose during that time. Here is the front view measurements comparison of the G100 vs the GX9.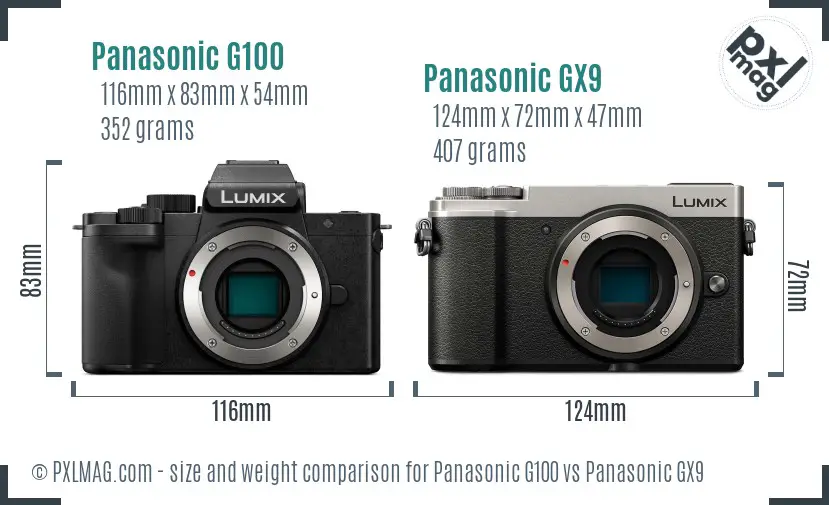 Using dimensions and weight, the portability rating of the G100 and GX9 is 81 and 82 respectively.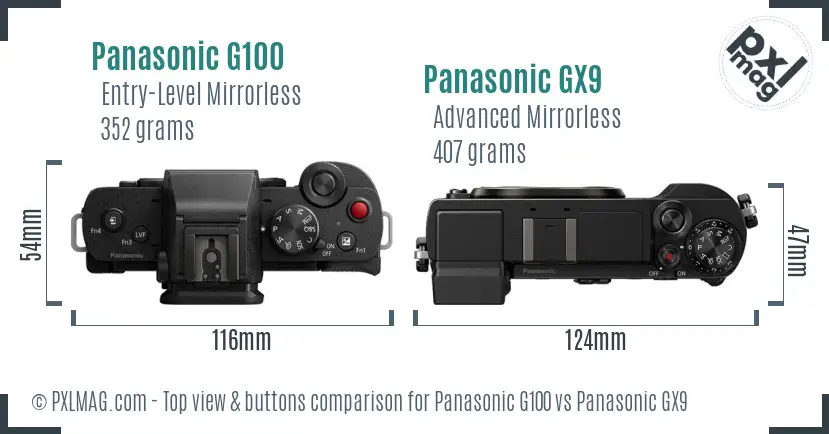 Panasonic G100 vs Panasonic GX9 Sensor Comparison
Quite often, it is hard to see the gap between sensor dimensions purely by reviewing specifications. The image here should give you a much better sense of the sensor sizes in the G100 and GX9.
Plainly, the 2 cameras enjoy the same exact sensor sizing and the same resolution and you should expect similar quality of photographs although you have to take the release date of the products into consideration. The more recent G100 will have a benefit with regard to sensor tech.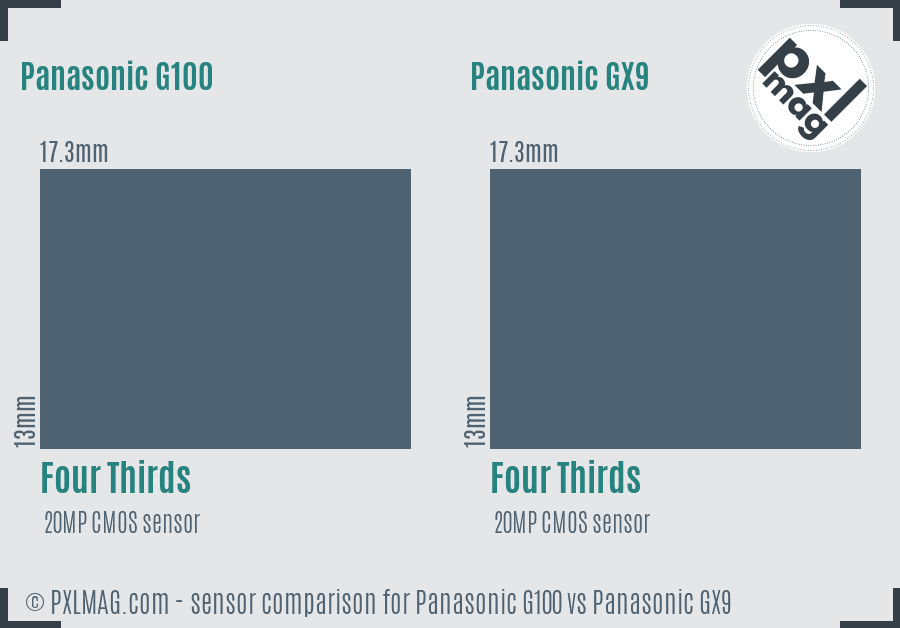 Panasonic G100 vs Panasonic GX9 Screen and ViewFinder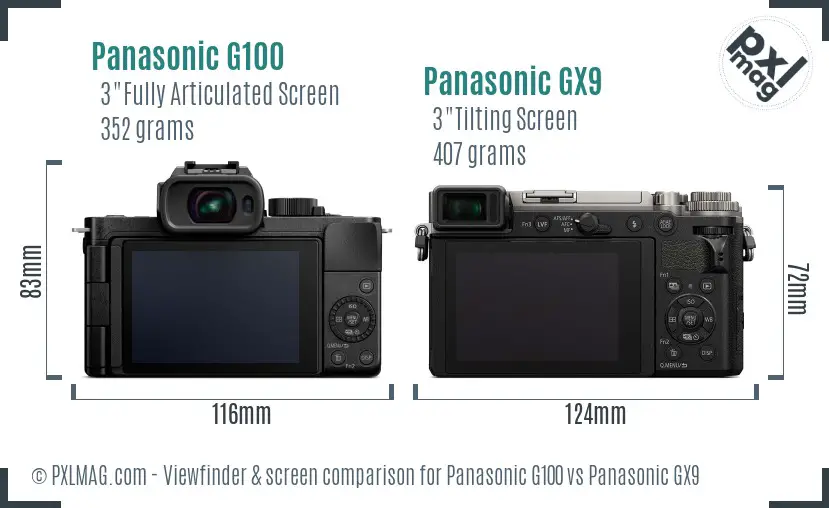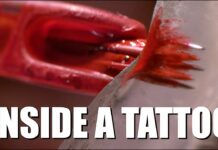 Captivating Slow-Motion Glimpse into Tattooing Process
Portrait Comparison
Panasonic G100 as a Portrait photography camera
Panasonic GX9 as a Portrait photography camera
77
focusing manually
good resolution (20 megapixels)
nice sensor size (Four Thirds)
comes with face detect focus
delivers RAW files
76
you can focus manually
good megapixels (20 megapixels)
decent sensor size (Four Thirds)
offers face detection focus
supports RAW formats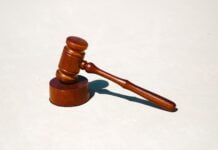 $12k fine levied on photographer for using own photos
Street Comparison
Panasonic G100 Street photography highlights
Panasonic GX9 Street photography highlights
78
fully articulated screen
nice sensor size (Four Thirds)
delivers RAW files
provides focus via touch
very good ISO range (25,600)
no image stabilization
84
screen tilts up and down
image stabilization (Sensor based 5-axis)
decent sensor size (Four Thirds)
supports RAW formats
has touch to focus
above average ISO range (25,600)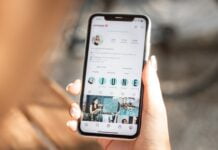 Instagram and Facebook to Introduce Chronological Stories and Reels in Europe
Sports Comparison
Panasonic G100 Sports photography factors
Panasonic GX9 Sports photography factors
56
quiet shooting (1/16,000 seconds)
good resolution (20 megapixels)
nice sensor size (Four Thirds)
comes with tracking focus
low maximum shutter speed (1/500 seconds)
no image stabilization
terrible battery life (270 per charge)
does not have phase detect auto focus
73
quiet shutter (1/16,000 seconds)
image stabilization (Sensor based 5-axis)
good megapixels (20 megapixels)
decent sensor size (Four Thirds)
offers tracking autofocus
has phase detect auto focus
bad battery pack (260 shots)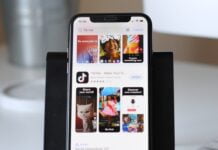 TikTok's 'Security Threat' Prompts NYC Government to Ban on Devices
Travel Comparison
Panasonic G100 as a Travel photography camera
Panasonic GX9 as a Travel photography camera
78
connects via bluetooth
provides focus via touch
good resolution (20 megapixels)
has built in flash
display is selfie friendly
terrible battery life (270 per charge)
71
connects via bluetooth
has touch to focus
good megapixels (20 megapixels)
built-in flash
bad battery pack (260 per charge)
does not posses selfie friendly display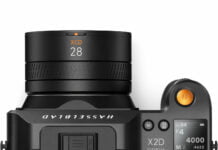 Hasselblad introduces XCD 4/28P - The Compact Wide Lens for Street Photography
Landscape Comparison
Panasonic G100 Landscape photography advice
Panasonic GX9 Landscape photography advice
72
focusing manually
interchangeable lenses (Micro Four Thirds mount)
screen size is good (3 inches)
good resolution (20MP)
nice sensor size (Four Thirds)
very good ISO range (25,600)
delivers RAW files
no image stabilization
terrible battery life (270 shots)
77
you can focus manually
interchangeable lenses (Micro Four Thirds mount)
screen is a good size (3 inches)
image stabilization (Sensor based 5-axis)
good megapixels (20MP)
decent sensor size (Four Thirds)
doesnt have anti-alias filter
above average ISO range (25,600)
supports RAW formats
bad battery pack (260 per charge)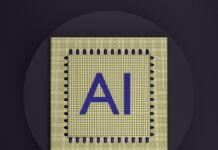 AI creates more images in less time than 150 years of photography
Vlogging Comparison
Panasonic G100 as a Vlogging camera
Panasonic GX9 as a Vlogging camera
78
display is selfie friendly
touchscreen capability
comes with face detect focus
high quality video (3840 x 1920 pxls)
does have mic port
no image stabilization
35
touchscreen capability
image stabilization (Sensor based 5-axis)
offers face detection focus
high quality video (3840 x 2160 pixels)
does not posses selfie friendly display
missing external microphone socket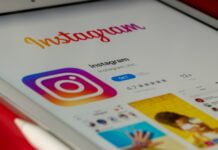 Instagram Teases AI-Based Editing Functions Coming Soon for Users
Panasonic G100 vs Panasonic GX9 Specifications
Detailed spec comparison table for Panasonic G100 and Panasonic GX9
 
Panasonic Lumix DC-G100
Panasonic Lumix DC-GX9
General Information
Brand Name
Panasonic
Panasonic
Model type
Panasonic Lumix DC-G100
Panasonic Lumix DC-GX9
Type
Entry-Level Mirrorless
Advanced Mirrorless
Announced
2020-06-24
2018-02-13
Physical type
SLR-style mirrorless
Rangefinder-style mirrorless
Sensor Information
Chip
-
Venus Engine
Sensor type
CMOS
CMOS
Sensor size
Four Thirds
Four Thirds
Sensor measurements
17.3 x 13mm
17.3 x 13mm
Sensor area
224.9mm²
224.9mm²
Sensor resolution
20 megapixel
20 megapixel
Anti alias filter
Aspect ratio
1:1, 4:3, 3:2 and 16:9
1:1, 4:3, 3:2 and 16:9
Highest Possible resolution
5184 x 3888
5184 x 3888
Maximum native ISO
25600
25600
Min native ISO
200
200
RAW files
Min enhanced ISO
100
100
Autofocusing
Focus manually
Autofocus touch
Continuous autofocus
Single autofocus
Tracking autofocus
Selective autofocus
Center weighted autofocus
Autofocus multi area
Autofocus live view
Face detect autofocus
Contract detect autofocus
Phase detect autofocus
Total focus points
49
49
Lens
Lens mount type
Micro Four Thirds
Micro Four Thirds
Amount of lenses
107
107
Focal length multiplier
2.1
2.1
Screen
Display type
Fully Articulated
Tilting
Display diagonal
3 inch
3 inch
Display resolution
1,840 thousand dots
1,240 thousand dots
Selfie friendly
Liveview
Touch friendly
Viewfinder Information
Viewfinder
Electronic
Electronic
Viewfinder resolution
3,680 thousand dots
2,760 thousand dots
Viewfinder coverage
100%
100%
Viewfinder magnification
0.73x
0.7x
Features
Min shutter speed
60 seconds
60 seconds
Max shutter speed
1/500 seconds
1/4000 seconds
Max quiet shutter speed
1/16000 seconds
1/16000 seconds
Continuous shutter rate
10.0 frames/s
9.0 frames/s
Shutter priority
Aperture priority
Manual mode
Exposure compensation
Yes
Yes
Change white balance
Image stabilization
Built-in flash
Flash distance
3.60 m (at ISO 100)
6.00 m (at ISO 200)
Flash options
Auto, auto w/redeye reduction, on, on w/redeye redduction, slow sync, slow sync w/redeye reduction, off
Auto, auto w/redeye reduction, forced on, forced on w/redeye reduction, slow sync, slow sync w/redeye reduction, forced off
External flash
AEB
White balance bracketing
Exposure
Multisegment
Average
Spot
Partial
AF area
Center weighted
Video features
Video resolutions
3840 x 1920 @ 30p / 100 Mbps, MOV, H.264, AAC3840 x 1920 @ 25p / 100 Mbps, MOV, H.264, AAC3840 x 1920 @ 24p / 100 Mbps, MOV, H.264, AAC1920 x 1080 @ 120p / 28 Mbps, MOV, H.264, AAC1920 x 1080 @ 60p / 28 Mbps, MOV, H.264, AAC1920 x 1080 @ 50p / 28 Mbps, MOV, H.264, AAC1920 x 1080 @ 30p / 28 Mbps, MOV, H.264, AAC1920 x 1080 @ 25p / 28 Mbps, MOV, H.264, AAC1920 x 1080 @ 24p / 28 Mbps, MOV, H.264, AAC
-
Maximum video resolution
3840x1920
3840x2160
Video data format
MPEG-4, H.264
MPEG-4, AVCHD, H.264
Microphone port
Headphone port
Connectivity
Wireless
Built-In
Built-In
Bluetooth
NFC
HDMI
USB
USB 2.0 (480 Mbit/sec)
Yes
GPS
None
None
Physical
Environmental sealing
Water proofing
Dust proofing
Shock proofing
Crush proofing
Freeze proofing
Weight
352 gr (0.78 lbs)
407 gr (0.90 lbs)
Dimensions
116 x 83 x 54mm (4.6" x 3.3" x 2.1")
124 x 72 x 47mm (4.9" x 2.8" x 1.9")
DXO scores
DXO Overall rating
not tested
not tested
DXO Color Depth rating
not tested
not tested
DXO Dynamic range rating
not tested
not tested
DXO Low light rating
not tested
not tested
Other
Battery life
270 images
260 images
Battery type
Battery Pack
Battery Pack
Self timer
Yes
Yes (2 or 10 secs, 3 photos over 10 secs)
Time lapse feature
Type of storage
SD/SDHC/SDXC card (UHS-I supported)
SD/SDHC/SDXC card (UHS-I supported)
Card slots
1
1
Retail price
$698
$1,000