Portability


72
Imaging


74
Features


92
Overall


81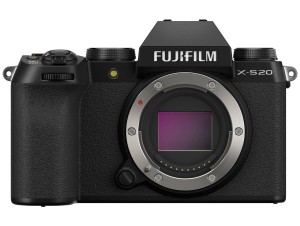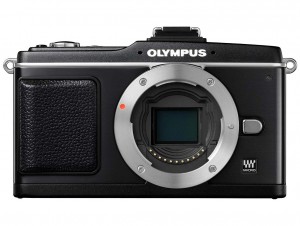 Portability


86
Imaging


48
Features


42
Overall


45
Fujifilm X-S20 vs Olympus E-P2 Key Specs
Fujifilm X-S20
(Full Review)
26MP - APS-C Sensor
3.00" Fully Articulated Display
ISO 160 - 12800 (Bump to 51200)
Sensor based 5-axis Image Stabilization
No Anti-Alias Filter
6240 x 4160 video
Fujifilm X Mount
491g - 127 x 85 x 65mm
Released May 2023
Previous Model is Fujifilm X-S10
Olympus E-P2
(Full Review)
12MP - Four Thirds Sensor
3" Fixed Display
ISO 100 - 6400
Sensor based Image Stabilization
1280 x 720 video
Micro Four Thirds Mount
355g - 121 x 70 x 36mm
Introduced April 2010
Older Model is Olympus E-P1
Refreshed by Olympus E-P3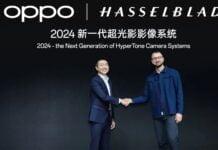 Hasselblad and Oppo Join Forces to Create Next-Level 'HyperTone' Camera
Fujifilm X-S20 vs Olympus E-P2 Overview
Here, we are matching up the Fujifilm X-S20 and Olympus E-P2, both Entry-Level Mirrorless digital cameras by companies FujiFilm and Olympus. There is a significant difference between the resolutions of the X-S20 (26MP) and E-P2 (12MP) and the X-S20 (APS-C) and E-P2 (Four Thirds) boast totally different sensor sizing.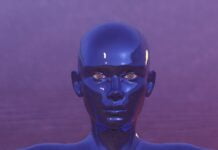 Australia's Largest Photography Festival to Feature AI-Generated Images for the First Time
The X-S20 was revealed 13 years later than the E-P2 and that is quite a sizable gap as far as tech is concerned. Both of these cameras feature different body design with the Fujifilm X-S20 being a SLR-style mirrorless camera and the Olympus E-P2 being a Rangefinder-style mirrorless camera.
Before we go right into a step-by-step comparison, here is a short synopsis of how the X-S20 matches up against the E-P2 for portability, imaging, features and an overall rating.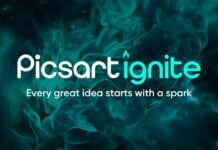 Picsart Introduces AI-Powered Tools to Challenge Canva's Dominance
Fujifilm X-S20 vs Olympus E-P2 Gallery
Reasons to pick Fujifilm X-S20 over the Olympus E-P2
|   | X-S20 |   | E-P2 |   |
| --- | --- | --- | --- | --- |
| Introduced | May 2023 | | April 2010 | Fresher by 160 months |
| Display type | Fully articulated | | Fixed | Fully Articulating display |
| Display resolution | 1840k | | 230k | Sharper display (+1610k dot) |
| Selfie screen | | | | Take selfies |
| Touch display | | | | Easily navigate |
Reasons to pick Olympus E-P2 over the Fujifilm X-S20
Common features in the Fujifilm X-S20 and Olympus E-P2
|   | X-S20 |   | E-P2 |   |
| --- | --- | --- | --- | --- |
| Manually focus | | | | Very accurate focus |
| Display size | 3.00" | | 3" | Same display measurement |
Fujifilm X-S20 vs Olympus E-P2 Physical Comparison
If you are looking to carry your camera often, you have to take into account its weight and size. The Fujifilm X-S20 offers outside dimensions of 127mm x 85mm x 65mm (5.0" x 3.3" x 2.6") and a weight of 491 grams (1.08 lbs) while the Olympus E-P2 has specifications of 121mm x 70mm x 36mm (4.8" x 2.8" x 1.4") and a weight of 355 grams (0.78 lbs).
Take a look at the Fujifilm X-S20 and Olympus E-P2 in the new Camera and Lens Size Comparison Tool.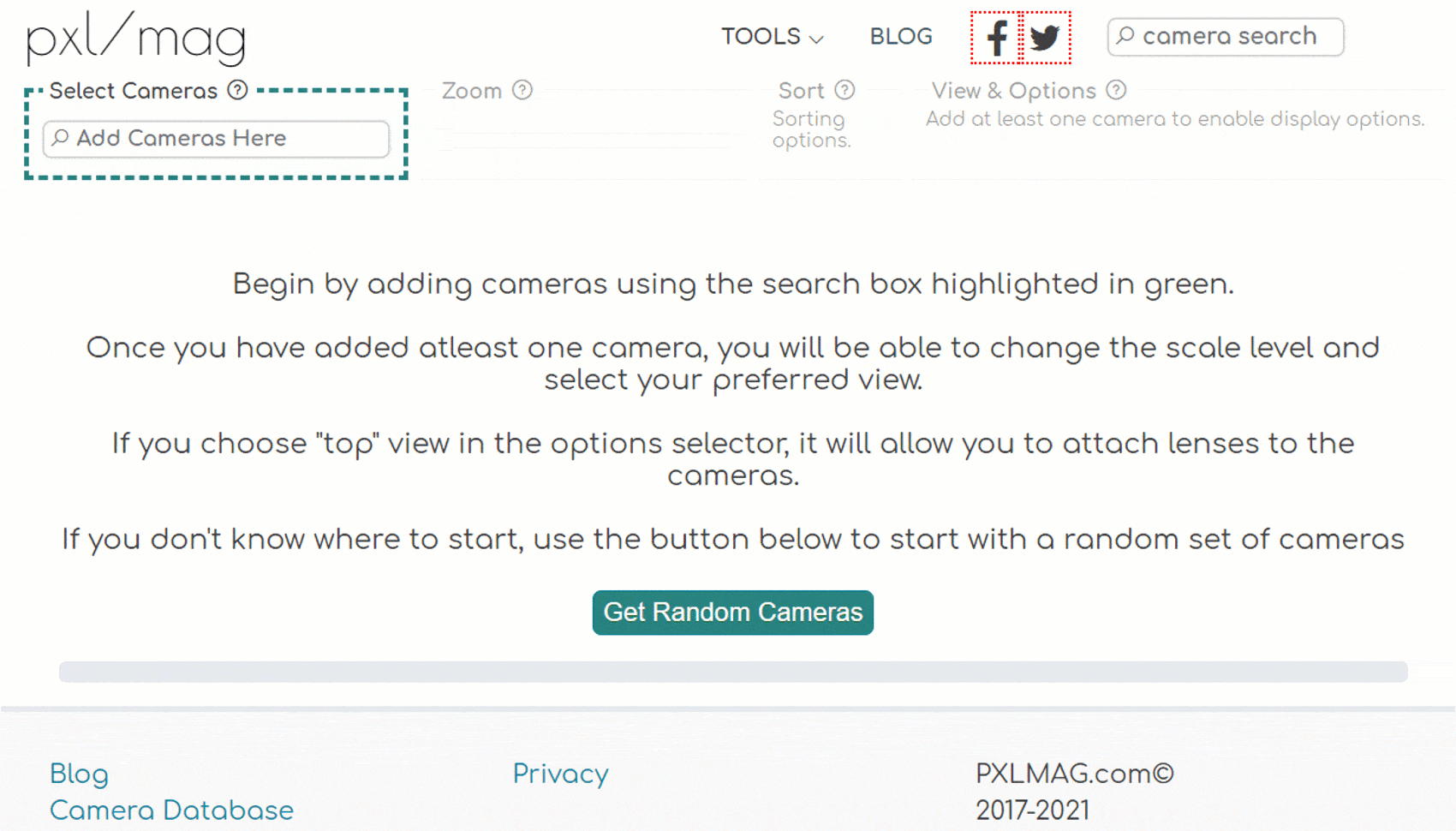 Bear in mind, the weight of an Interchangeable Lens Camera will differ based on the lens you have chosen at that moment. Following is a front view size comparison of the X-S20 against the E-P2.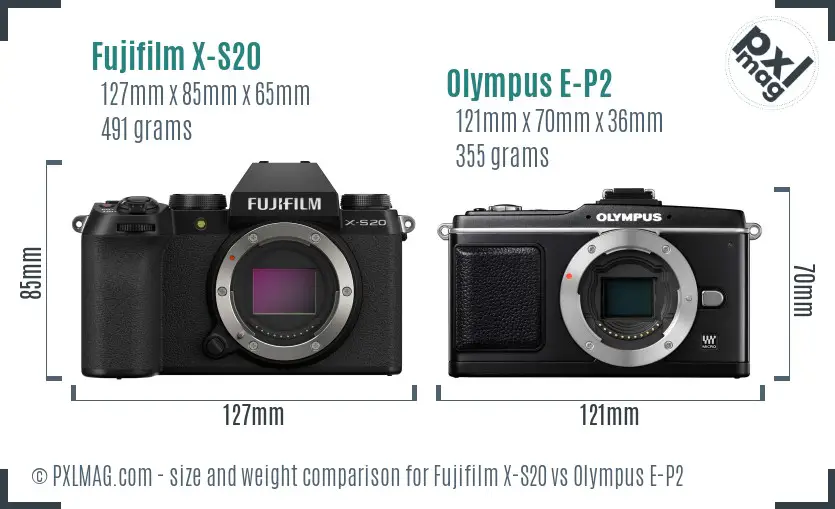 Factoring in size and weight, the portability score of the X-S20 and E-P2 is 72 and 86 respectively.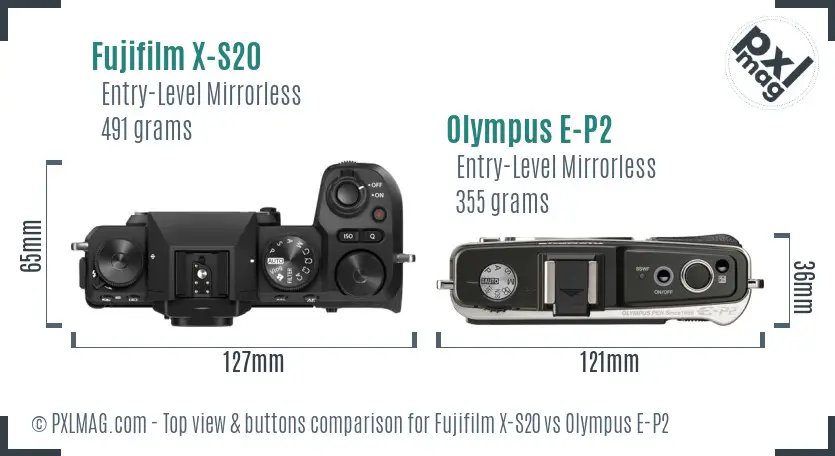 Fujifilm X-S20 vs Olympus E-P2 Sensor Comparison
In many cases, it is tough to see the contrast between sensor sizing just by checking technical specs. The photograph here might give you a more clear sense of the sensor sizes in the X-S20 and E-P2.
As you have seen, both of those cameras come with different resolutions and different sensor sizing. The X-S20 with its larger sensor will make getting shallow depth of field less difficult and the Fujifilm X-S20 will give more detail because of its extra 14 Megapixels. Greater resolution can also let you crop pics a good deal more aggressively. The more modern X-S20 is going to have a benefit when it comes to sensor technology.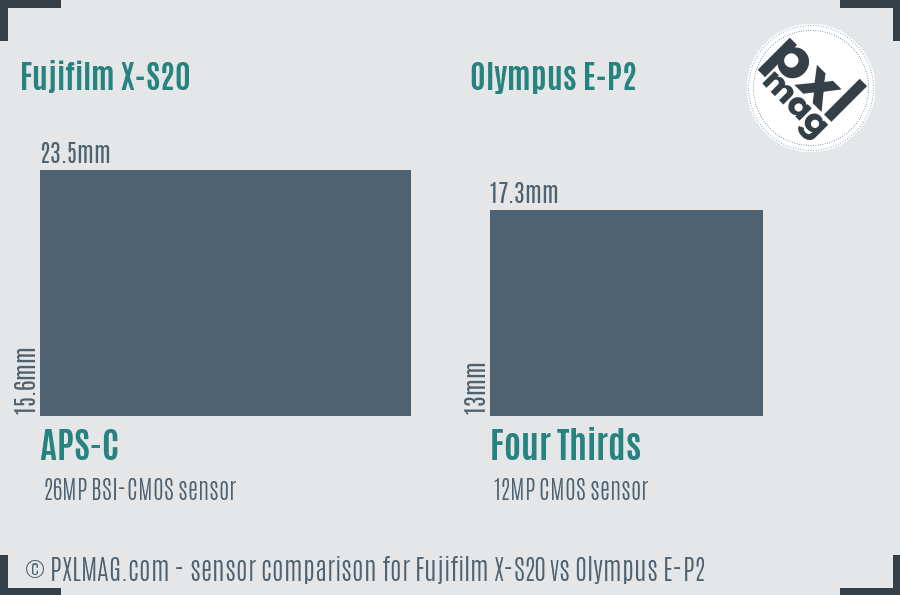 Fujifilm X-S20 vs Olympus E-P2 Screen and ViewFinder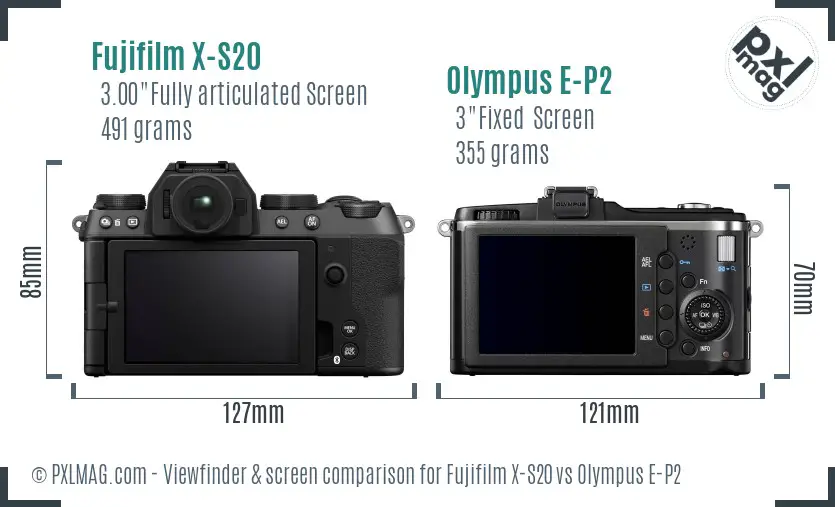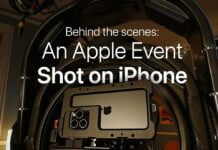 Is Apple's Latest 'Shot on iPhone' Video Deceptive?
Portrait Comparison
Fujifilm X-S20 Portrait photography factors
Olympus E-P2 Portrait photography factors
84
has manual focus
high sensor resolution (26MP)
sensor size is decent (APS-C)
provides face detection focus
delivers RAW files
60
manual focus
sensor size is decent (Four Thirds)
has face detect autofocus
delivers RAW files
low MP (12 megapixels)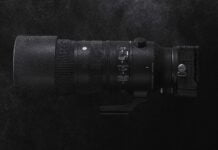 The highly-anticipated Sigma 70-200mm f/2.8 DG DN OS Sports is finally here
Street Comparison
Fujifilm X-S20 Street photography info
Olympus E-P2 Street photography info
75
built in image stabilization (Sensor based 5-axis)
sensor size is decent (APS-C)
delivers RAW files
provides touch focus
heavier than competition (491 grams)
74
built in image stabilization (Sensor based)
sensor size is decent (Four Thirds)
delivers RAW files
fixed screen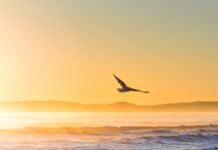 Incredible Footage Reveals Eagle Attacking Drone in Mid-Flight Showdown
Sports Comparison
Sports photography with Fujifilm X-S20
Sports photography with Olympus E-P2
87
silent shooting (1/32,000 seconds)
built in image stabilization (Sensor based 5-axis)
high sensor resolution (26 megapixels)
sensor size is decent (APS-C)
provides tracking autofocus
better than average battery life (750 per charge)
comes with phase detect auto focus
40
built in image stabilization (Sensor based)
sensor size is decent (Four Thirds)
painfully slow continuous shooting (3.0 frames per second)
low MP (12 megapixels)
not so great battery life (300 CIPA)
has no phase detect autofocus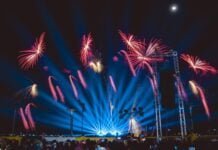 Guns 'N' Roses Photographer Alleges Sexual Harassment and Copyright Infringement Lawsuit
Travel Comparison
Fujifilm X-S20 Travel photography info
Olympus E-P2 Travel photography info
77
better than average battery life (750 CIPA)
has bluetooth
provides touch focus
high sensor resolution (26 megapixels)
flash built-in
screen is selfie friendly
heavier than competition (491g)
44
lack of Timelapse function
not so great battery life (300 per charge)
low MP (12 megapixels)
does not offer selfie friendly display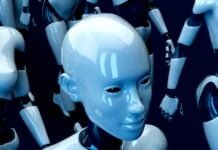 Scarlett Johansson Stakes Legal Claim Over Her Digital Avatar
Landscape Comparison
Fujifilm X-S20 Landscape photography features
Olympus E-P2 Landscape photography features
86
has manual focus
change lenses (Fujifilm X mount)
screen is a decent size (3.00")
built in image stabilization (Sensor based 5-axis)
high sensor resolution (26 megapixels)
sensor size is decent (APS-C)
no anti-alias filter
delivers RAW files
better than average battery life (750 per charge)
61
manual focus
switch lenses (Micro Four Thirds mount)
nice screen size (3 inch)
built in image stabilization (Sensor based)
sensor size is decent (Four Thirds)
delivers RAW files
low MP (12MP)
not so great battery life (300 per charge)
lack of Timelapse function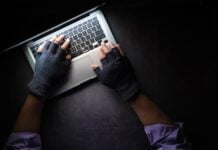 Photographer loses 7-year business to crafty scammers on Facebook
Vlogging Comparison
Fujifilm X-S20 Vlogging factors
Olympus E-P2 Vlogging factors
77
screen is selfie friendly
built-in touchscreen
built in image stabilization (Sensor based 5-axis)
provides face detection focus
great video quality (6240 x 4160 resolution)
does have external mic jack
heavier than competition (491 grams)
30
built in image stabilization (Sensor based)
has face detect autofocus
does not offer selfie friendly display
video resolution low (1280 x 720 pxls)
lack of microphone socket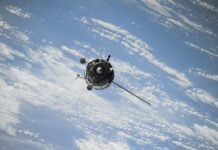 NASA photographer chronicles decades-long effort constructing James Webb Space Telescope
Fujifilm X-S20 vs Olympus E-P2 Specifications
Detailed spec comparison table for Fujifilm X-S20 and Olympus E-P2
 
Fujifilm X-S20
Olympus PEN E-P2
General Information
Company
FujiFilm
Olympus
Model
Fujifilm X-S20
Olympus PEN E-P2
Class
Entry-Level Mirrorless
Entry-Level Mirrorless
Released
2023-05-24
2010-04-22
Physical type
SLR-style mirrorless
Rangefinder-style mirrorless
Sensor Information
Processor Chip
-
TruePic V
Sensor type
BSI-CMOS
CMOS
Sensor size
APS-C
Four Thirds
Sensor measurements
23.5 x 15.6mm
17.3 x 13mm
Sensor surface area
366.6mm²
224.9mm²
Sensor resolution
26MP
12MP
Anti aliasing filter
Aspect ratio
1:1, 3:2 and 16:9
4:3
Peak resolution
6240 x 4160
4032 x 3024
Highest native ISO
12800
6400
Highest enhanced ISO
51200
-
Minimum native ISO
160
100
RAW support
Minimum enhanced ISO
80
-
Autofocusing
Focus manually
AF touch
AF continuous
Single AF
AF tracking
AF selectice
Center weighted AF
Multi area AF
Live view AF
Face detect focusing
Contract detect focusing
Phase detect focusing
Number of focus points
425
11
Lens
Lens mount
Fujifilm X
Micro Four Thirds
Total lenses
86
107
Focal length multiplier
1.5
2.1
Screen
Type of display
Fully articulated
Fixed Type
Display sizing
3.00"
3"
Display resolution
1,840 thousand dots
230 thousand dots
Selfie friendly
Liveview
Touch display
Display tech
-
HyperCrystal LCD with AR(Anti-Reflective) coating
Viewfinder Information
Viewfinder
Electronic
Electronic (optional)
Viewfinder resolution
2,360 thousand dots
-
Viewfinder coverage
100%
-
Viewfinder magnification
0.62x
-
Features
Minimum shutter speed
900s
60s
Fastest shutter speed
1/4000s
1/4000s
Fastest quiet shutter speed
1/32000s
-
Continuous shutter rate
8.0fps
3.0fps
Shutter priority
Aperture priority
Manual mode
Exposure compensation
Yes
Yes
Set WB
Image stabilization
Integrated flash
Flash range
7.00 m (at ISO 200)
no built-in flash
Flash options
Auto, on, slow sync, manual, commander
Auto, On, Off, Red-Eye, Fill-in, Slow Sync, Manual (3 levels)
Hot shoe
AEB
WB bracketing
Fastest flash synchronize
1/180s
1/180s
Exposure
Multisegment
Average
Spot
Partial
AF area
Center weighted
Video features
Supported video resolutions
6240 x 4160 @30p, 4096 x 2160 @ 60p / 720 Mbps, MOV, H.265, Linear PCM4096 x 2160 @ 60p / 360 Mbps, MOV, H.265, Linear PCM4096 x 2160 @ 60p / 200 Mbps, MOV, H.265, Linear PCM4096 x 2160 @ 60p / 100 Mbps, MOV, H.265, Linear PCM4096 x 2160 @ 60p / 50 Mbps, MOV, H.265, Linear PCM4096 x 2160 @ 50p / 720 Mbps, MOV, H.265, Linear PCM4096 x 2160 @ 50p / 360 Mbps, MOV, H.265, Linear PCM4096 x 2160 @ 50p / 200 Mbps, MOV, H.265, Linear PCM4096 x 2160 @ 50p / 100 Mbps, MOV, H.265, Linear PCM4096 x 2160 @ 50p / 50 Mbps, MOV, H.265, Linear PCM4096 x 2160 @ 30p / 720 Mbps, MOV, H.265, Linear PCM4096 x 2160 @ 30p / 360 Mbps, MOV, H.265, Linear PCM4096 x 2160 @ 30p / 200 Mbps, MOV, H.265, Linear PCM4096 x 2160 @ 30p / 100 Mbps, MOV, H.265, Linear PCM4096 x 2160 @ 30p / 50 Mbps, MOV, H.265, Linear PCM4096 x 2160 @ 25p / 720 Mbps, MOV, H.265, Linear PCM4096 x 2160 @ 25p / 360 Mbps, MOV, H.265, Linear PCM4096 x 2160 @ 25p / 200 Mbps, MOV, H.265, Linear PCM4096 x 2160 @ 25p / 100 Mbps, MOV, H.265, Linear PCM4096 x 2160 @ 25p / 50 Mbps, MOV, H.265, Linear PCM4096 x 2160 @ 24p / 720 Mbps, MOV, H.265, Linear PCM4096 x 2160 @ 24p / 360 Mbps, MOV, H.265, Linear PCM4096 x 2160 @ 24p / 200 Mbps, MOV, H.265, Linear PCM4096 x 2160 @ 24p / 100 Mbps, MOV, H.265, Linear PCM4096 x 2160 @ 24p / 50 Mbps, MOV, H.265, Linear PCM4096 x 2160 @ 23.98p / 720 Mbps, MOV, H.265, Linear PCM4096 x 2160 @ 23.98p / 360 Mbps, MOV, H.265, Linear PCM4096 x 2160 @ 23.98p / 200 Mbps, MOV, H.265, Linear PCM4096 x 2160 @ 23.98p / 100 Mbps, MOV, H.265, Linear PCM4096 x 2160 @ 23.98p / 50 Mbps, MOV, H.265, Linear PCM4096 x 2160 @ 60p / 360 Mbps, MOV, H.264, Linear PCM4096 x 2160 @ 60p / 200 Mbps, MOV, H.264, Linear PCM4096 x 2160 @ 60p / 100 Mbps, MOV, H.264, Linear PCM4096 x 2160 @ 60p / 50 Mbps, MOV, H.264, Linear PCM4096 x 2160 @ 50p / 360 Mbps, MOV, H.264, Linear PCM4096 x 2160 @ 50p / 200 Mbps, MOV, H.264, Linear PCM4096 x 2160 @ 50p / 100 Mbps, MOV, H.264, Linear PCM4096 x 2160 @ 50p / 50 Mbps, MOV, H.264, Linear PCM4096 x 2160 @ 30p / 360 Mbps, MOV, H.264, Linear PCM4096 x 2160 @ 30p / 200 Mbps, MOV, H.264, Linear PCM4096 x 2160 @ 30p / 100 Mbps, MOV, H.264, Linear PCM4096 x 2160 @ 30p / 50 Mbps, MOV, H.264, Linear PCM4096 x 2160 @ 25p / 360 Mbps, MOV, H.264, Linear PCM4096 x 2160 @ 25p / 200 Mbps, MOV, H.264, Linear PCM4096 x 2160 @ 25p / 100 Mbps, MOV, H.264, Linear PCM4096 x 2160 @ 25p / 50 Mbps, MOV, H.264, Linear PCM4096 x 2160 @ 24p / 360 Mbps, MOV, H.264, Linear PCM4096 x 2160 @ 24p / 200 Mbps, MOV, H.264, Linear PCM4096 x 2160 @ 24p / 100 Mbps, MOV, H.264, Linear PCM4096 x 2160 @ 24p / 50 Mbps, MOV, H.264, Linear PCM4096 x 2160 @ 23.98p / 360 Mbps, MOV, H.264, Linear PCM4096 x 2160 @ 23.98p / 200 Mbps, MOV, H.264, Linear PCM4096 x 2160 @ 23.98p / 100 Mbps, MOV, H.264, Linear PCM4096 x 2160 @ 23.98p / 50 Mbps, MOV, H.264, Linear PCM3840 x 2160 @ 60p / 720 Mbps, MOV, H.265, Linear PCM3840 x 2160 @ 60p / 360 Mbps, MOV, H.265, Linear PCM3840 x 2160 @ 60p / 200 Mbps, MOV, H.265, Linear PCM3840 x 2160 @ 60p / 100 Mbps, MOV, H.265, Linear PCM3840 x 2160 @ 60p / 50 Mbps, MOV, H.265, Linear PCM3840 x 2160 @ 50p / 720 Mbps, MOV, H.265, Linear PCM3840 x 2160 @ 50p / 360 Mbps, MOV, H.265, Linear PCM3840 x 2160 @ 50p / 200 Mbps, MOV, H.265, Linear PCM3840 x 2160 @ 50p / 100 Mbps, MOV, H.265, Linear PCM3840 x 2160 @ 50p / 50 Mbps, MOV, H.265, Linear PCM3840 x 2160 @ 30p / 720 Mbps, MOV, H.265, Linear PCM3840 x 2160 @ 30p / 360 Mbps, MOV, H.265, Linear PCM3840 x 2160 @ 30p / 200 Mbps, MOV, H.265, Linear PCM3840 x 2160 @ 30p / 100 Mbps, MOV, H.265, Linear PCM3840 x 2160 @ 30p / 50 Mbps, MOV, H.265, Linear PCM3840 x 2160 @ 25p / 720 Mbps, MOV, H.265, Linear PCM3840 x 2160 @ 25p / 360 Mbps, MOV, H.265, Linear PCM3840 x 2160 @ 25p / 200 Mbps, MOV, H.265, Linear PCM3840 x 2160 @ 25p / 100 Mbps, MOV, H.265, Linear PCM3840 x 2160 @ 25p / 50 Mbps, MOV, H.265, Linear PCM3840 x 2160 @ 24p / 720 Mbps, MOV, H.265, Linear PCM3840 x 2160 @ 24p / 360 Mbps, MOV, H.265, Linear PCM3840 x 2160 @ 24p / 200 Mbps, MOV, H.265, Linear PCM3840 x 2160 @ 24p / 100 Mbps, MOV, H.265, Linear PCM3840 x 2160 @ 24p / 50 Mbps, MOV, H.265, Linear PCM3840 x 2160 @ 23.98p / 720 Mbps, MOV, H.265, Linear PCM3840 x 2160 @ 23.98p / 360 Mbps, MOV, H.265, Linear PCM3840 x 2160 @ 23.98p / 200 Mbps, MOV, H.265, Linear PCM3840 x 2160 @ 23.98p / 100 Mbps, MOV, H.265, Linear PCM3840 x 2160 @ 23.98p / 50 Mbps, MOV, H.265, Linear PCM3840 x 2160 @ 60p / 360 Mbps, MOV, H.264, Linear PCM3840 x 2160 @ 60p / 200 Mbps, MOV, H.264, Linear PCM3840 x 2160 @ 60p / 100 Mbps, MOV, H.264, Linear PCM3840 x 2160 @ 60p / 50 Mbps, MOV, H.264, Linear PCM3840 x 2160 @ 50p / 360 Mbps, MOV, H.264, Linear PCM3840 x 2160 @ 50p / 200 Mbps, MOV, H.264, Linear PCM3840 x 2160 @ 50p / 100 Mbps, MOV, H.264, Linear PCM3840 x 2160 @ 50p / 50 Mbps, MOV, H.264, Linear PCM3840 x 2160 @ 30p / 360 Mbps, MOV, H.264, Linear PCM3840 x 2160 @ 30p / 200 Mbps, MOV, H.264, Linear PCM3840 x 2160 @ 30p / 100 Mbps, MOV, H.264, Linear PCM3840 x 2160 @ 30p / 50 Mbps, MOV, H.264, Linear PCM3840 x 2160 @ 25p / 360 Mbps, MOV, H.264, Linear PCM3840 x 2160 @ 25p / 200 Mbps, MOV, H.264, Linear PCM3840 x 2160 @ 25p / 100 Mbps, MOV, H.264, Linear PCM3840 x 2160 @ 25p / 50 Mbps, MOV, H.264, Linear PCM3840 x 2160 @ 24p / 360 Mbps, MOV, H.264, Linear PCM3840 x 2160 @ 24p / 200 Mbps, MOV, H.264, Linear PCM3840 x 2160 @ 24p / 100 Mbps, MOV, H.264, Linear PCM3840 x 2160 @ 24p / 50 Mbps, MOV, H.264, Linear PCM3840 x 2160 @ 23.98p / 360 Mbps, MOV, H.264, Linear PCM3840 x 2160 @ 23.98p / 200 Mbps, MOV, H.264, Linear PCM3840 x 2160 @ 23.98p / 100 Mbps, MOV, H.264, Linear PCM3840 x 2160 @ 23.98p / 50 Mbps, MOV, H.264, Linear PCM
1280 x 720 (30 fps), 640 x 480 (30 fps)
Highest video resolution
6240x4160
1280x720
Video file format
MPEG-4, H.264, H.265
Motion JPEG
Microphone port
Headphone port
Connectivity
Wireless
Built-In
None
Bluetooth
NFC
HDMI
USB
USB 3.2 Gen 1 (5 GBit/sec
USB 2.0 (480 Mbit/sec)
GPS
None
None
Physical
Environmental sealing
Water proof
Dust proof
Shock proof
Crush proof
Freeze proof
Weight
491 grams (1.08 lbs)
355 grams (0.78 lbs)
Physical dimensions
127 x 85 x 65mm (5.0" x 3.3" x 2.6")
121 x 70 x 36mm (4.8" x 2.8" x 1.4")
DXO scores
DXO Overall score
not tested
56
DXO Color Depth score
not tested
21.5
DXO Dynamic range score
not tested
10.4
DXO Low light score
not tested
505
Other
Battery life
750 photos
300 photos
Form of battery
Battery Pack
Battery Pack
Battery model
NP-W235
BLS-1
Self timer
Yes
Yes (2 or 12 sec)
Time lapse shooting
Storage type
SD/SDHC/SDXC slot (UHS-II supported)
SD/SDHC card
Card slots
One
One
Price at release
$1,299
$799