Nikon D7500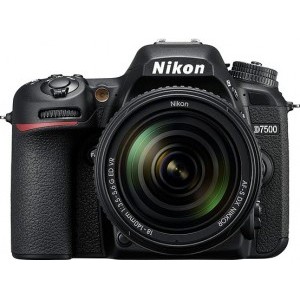 21MP - APS-C Sensor
3.2" Tilting Display
ISO 100 - 51200 (Raise to 1640000)
No Anti-Alias Filter
1/8000s Max Shutter
3840 x 2160 video
Nikon F Mount
720g - 136 x 104 x 73mm
Launched April 2017
Previous Model is Nikon D7200
Portability


60
Imaging


69
Features


92
Overall


78
Nikon D7500 overview
Nikon D7500 is Nikon's Advanced DSLR camera first launched on April of 2017. The camera comes with a 21MP, CMOS APS-C sized sensor and has a peak resolution of 5568 x 3712.
Nikon introduced this camera in an effort to upgrade the previous Nikon D7200 (Read Full Comparison)
The D7500 stands at #11 out of 91 in Advanced DSLR cameras and all around #52 out of 1421 for cameras in our database. You can check out our Advanced camera filter to see camera ratings based on your personal requirements.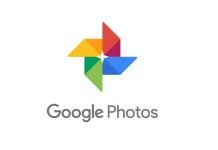 Google will print your 'Best' photos for $8 a month
Below is a chart of multiple criteria used in the scoring system.
Nikon D7500 Gallery
You can check the D7500 from various angles in the gallery underneath.
Nikon D7500 Pros and Cons
Below is a checklist of advantages and disadvantages of the Nikon D7500 based on features which are generally seen as useful in a camera.
above average high ISO (51,200)
above average min ISO (100)
built in image stabilization
builtin Top LCD display
comes with HDMI socket
comes with headphone socket
comes with mic socket
connects via bluetooth
decent sensor size (APS-C)
doesnt have anti-alias filter
environment proof
exports RAW files
features touch focus
flash built-in
focusing manually
great max shutter speed (1/8,000 seconds)
has a tilting screen
high quality video (3840 x 2160 pxls)
includes face detect focusing
includes tracking focus
MP count good (21MP)
nice clear screen (922 thousand dots)
pretty good screen size (3.2 inches)
supports phase detect AF
switch lenses (Nikon F mount)
touchscreen
display isn't selfie friendly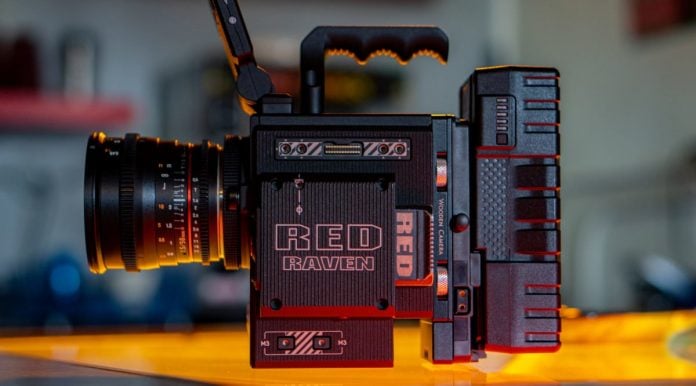 Handle those 8K RED files like a boss
Nikon D7500 Sensor specifications
The Nikon D7500 is powered by the Expeed 5 processor chip. The dimension of the sensor in the Nikon D7500 is 23.5mm x 15.7mm (APS-C). The 369 mm² sensor can resolve 5568 x 3712 pixels and aspect ratios of 3:2. The camera boasts Image Stabilization. In body stabilization is better than digital stabilization as the latter can easily lead to cropping.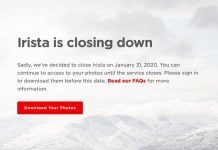 Last day to get your files as Canon Irisa shuts down
The CMOS sensor boasts 21MP and gives a native ISO range of 100 - 51200. This ISO can also be increased electronically to 50 - 1640000. RAW format is saved which means that the user has wider margin for error.
Nikon chose to skip the anti-alias filter inside the Nikon D7500. This could result in more clearer photographs but might cause moire in certain circumstances.
The image underneath shows the D7500's sensor dimensions in comparison to other common sizes. The D7500 sensor comes with a crop factor of 1.5 and is presented in green.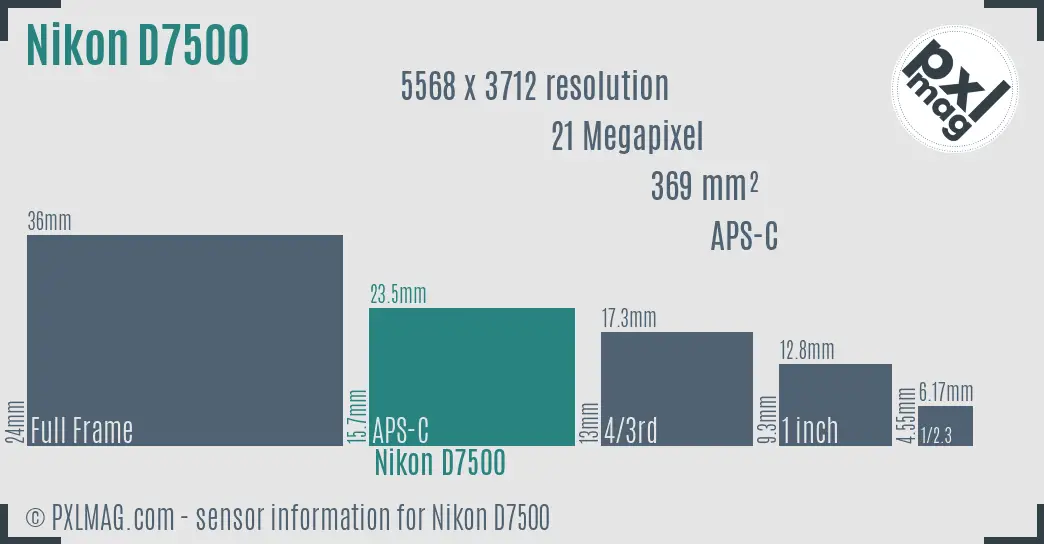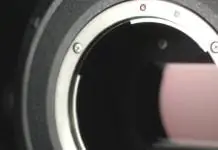 Coronavirus is affecting the sensor business
To get a sense of various aspect ratios, you should refer to the visual below.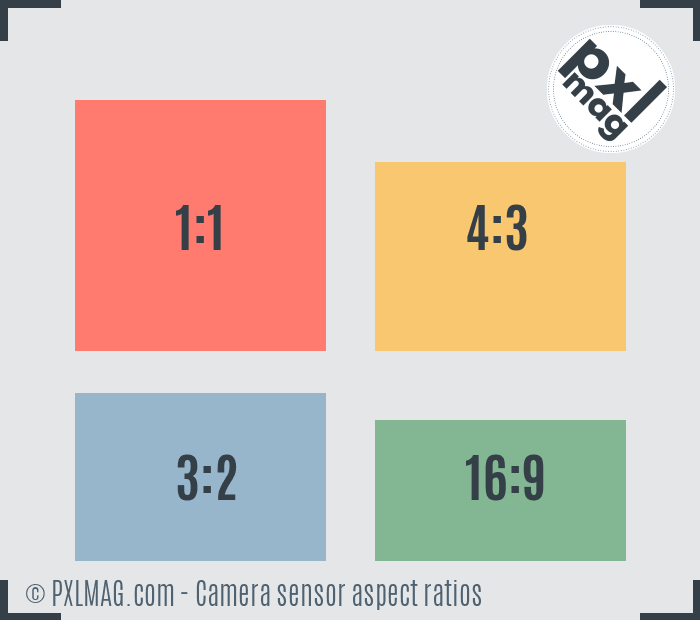 Nikon D7500 dimensions
Nikon D7500 is 1.59 pounds (720 gr / 25.40 oz) and features outer proportions of 136mm x 104mm x 73mm (5.4" x 4.1" x 2.9"). The weight of general Advanced DSLR camera is 775 gr so the Nikon D7500 is very similar compared to its competitors.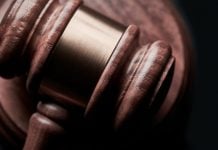 Photographer fined '$200,000' for failing to deliver photos
Underneath is a image of the Nikon D7500 beside a softdrink to help you to have a sense of its scale.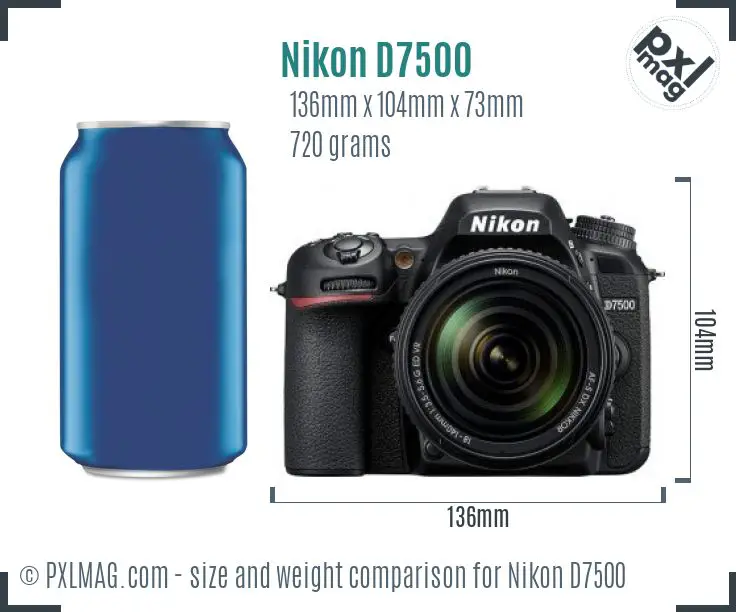 The top view under will show the button design on the D7500.
Nikon D7500 Lens specifications
The D7500 works with the Nikon F mount and has 308 lenses available. Below is a small number of the lenses we have in our collection which will fit the D7500.
ModelFocal LengthApertureStabilizedAutofocusWeight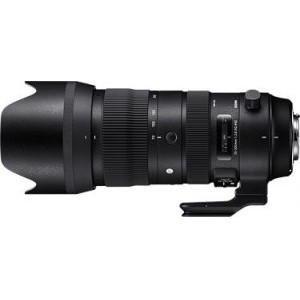 Sigma 70-200 F2.8 DG OS HSM S
70-200mm
f/2.8
0g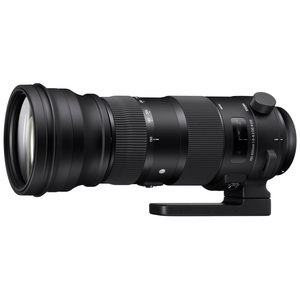 Sigma 150-600mm F5-6.3 DG OS HSM C
150-600mm
f/5.0-6.3
1930g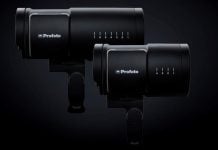 Control Profoto B10 & B10 Plus with your Android Phone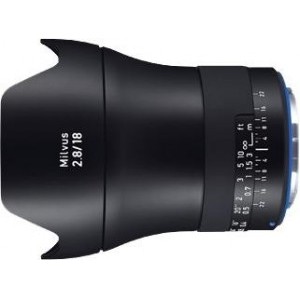 Zeiss Milvus 18mm F2.8
18mm
f/2.8
721g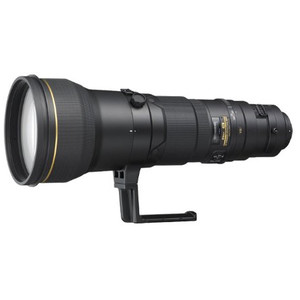 Nikon AF-S Nikkor 600mm f4G ED VR
600mm
f/4.0
5060g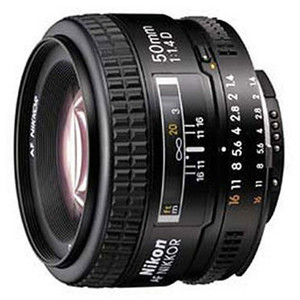 Nikon AF Nikkor 50mm f1.4D
50mm
f/1.4
230g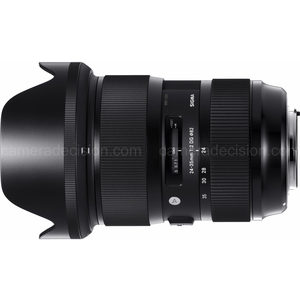 Sigma 24-35mm F2 DG HSM A
24-35mm
f/2.0
941g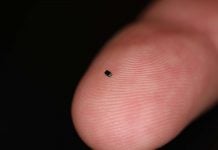 World's smallest camera makes it into Guinness Book of Records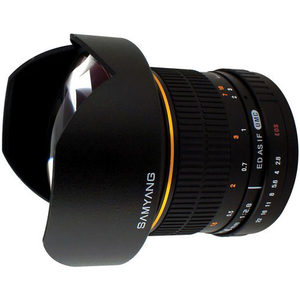 Samyang 14mm F2.8 IF ED MC Aspherical
14mm
f/2.8
552g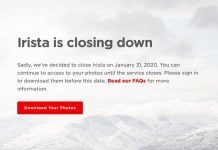 Last day to get your files as Canon Irisa shuts down
Nikon D7500 Connectivity
The D7500 has the following connectivity:
USB Yes
Wireless Yes
Bluetooth Yes
HDMI Yes
GPS Yes
Cameras that have NFC and Bluetooth support are able to be controlled wirelessly by smartphones. You can easily transfer photos and sometimes alter settings without the hassle of connecting physically to the camera.
Several applications even provide a Liveview and press the shutter in case you aren't near the camera. If the camera contains a HDMI out, it can easily be attached to an external screen. Most cameras enable you to recharge the battery through the USB socket.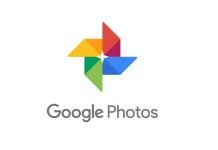 Google will print your 'Best' photos for $8 a month
Nikon D7500 Video specifications
The highest video quality in the Nikon D7500 is 3840 x 2160 and it can shoot in MPEG-4 and H.264 format. 2160p will provide an excellent quality for video recording. You can easily crop to Full HD in order to get cleaner results. Be wary of the substantial file sizes and make sure you have got high quality SD cards that have fast write speed. The camera does feature both headphone and mic socket making it very useful while capturing audio.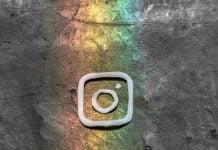 Instagram's $20 billion Ad success
Nikon D7500 Weather Sealing
Nikon D7500 features environment sealing which makes it a great option to use for tricky conditions. This is especially handy any time you are uncertain about the conditions you might face for outdoor photography.
Nikon D7500 Display and Viewfinder
The Nikon D7500 comes with a 3.2 inch tilting display supporting a resolution of 922 thousand dots.
Moreover the display is touch friendly which means that you can easily adjust focus points and adjust settings using your fingers. The D7500 also comes with a Top LCD display allowing you to quickly checkout your settings.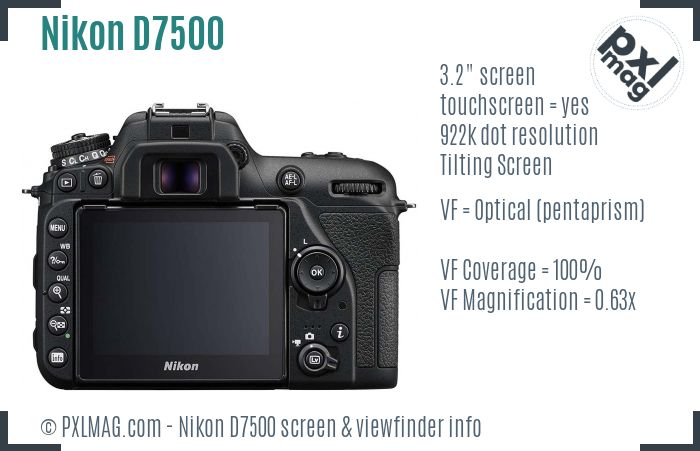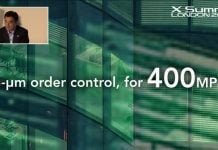 400 Megapixel mode coming to Fujifilm GFX 100
The ViewFinder specs regarding Nikon D7500 are below:
ViewFinder Optical (pentaprism)
Coverage 100%
Magnification 0.63x
In those sunny outdoor conditions which make the camera screens washed out and tough to view, viewfinders are quite helpful.
Nikon D7500 Shutter specifications
Nikon D7500 can shoot continuously at 8.0 frames per second. The highest shutter speed is 1/8000 sec.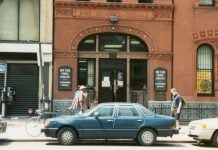 Unsplash partners with Institutions to bring historical archive photos
Nikon D7500 Flash and Hot shoe specifications
Nikon D7500 boasts both built in flash and external flash ability. The highest flash sync is 1/250 sec.
Nikon D7500 Autofocus specifications
Nikon D7500 boasts both Phase Detect AF along with Contrast Detect AF. Phase Detection focusing is more faster & exact in comparison with Contrast Detect focusing. The camera comes with Face detect making it useful for people photography.
The Sensor comes with 51 focus points to pick from. Nikon D7500 has touch to focus. You can use your fingers in order to shift where you focus. It also boasts Tracking AF for objects that move. Nikon D7500 has the ability to use manual focus if required for low light or you want to have more exact focus control.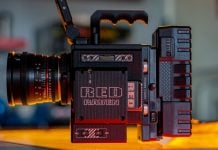 Handle those 8K RED files like a boss
Nikon D7500 for specific styles of photography
The following graph presents a analysis of the Nikon D7500 for specific styles of photography. To look at more, browse to the specific section underneath.
Nikon D7500 Portrait photography info
The Nikon D7500 has a points total of 81 which is outstanding, and means the camera is a outstanding choice for portraits. Taking portrait images favors greatly towards sensor dimensions, RAW support and potential to use external lighting.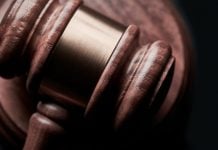 Photographer fined '$200,000' for failing to deliver photos
you can focus manually
MP count decent (21 megapixels)
good sensor size (APS-C)
provides face detection focus
delivers RAW files
Nikon D7500 Street photography details
With a wonderful points total of 76, the Nikon D7500 is a wonderful option for street photography. A good street photography camera provides a good balance of image quality and portability.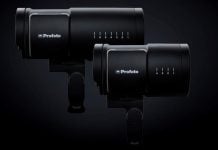 Control Profoto B10 & B10 Plus with your Android Phone
screen tilts up and down
image stabilization
sensor size is good (APS-C)
saves RAW files
supports touch to focus
environment sealing
very good high ISO (51,200)
Nikon D7500 as a Sports photography camera
A exceptional sports photography rating of 84 means the Nikon D7500 is a excellent fit for taking pictures of sports. A camera really should have very good tracking and continuous shooting for sports photography.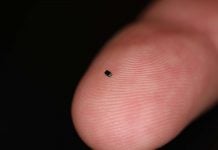 World's smallest camera makes it into Guinness Book of Records
high shutter speed (1/8,000s)
image stabilization
megapixel count good (21 megapixels)
sensor size is nice (APS-C)
supports tracking focus
weather sealing
supports phase detect auto focus
Travel photography with Nikon D7500
Weight is extremely important when buying a travel camera. In general, the Nikon D7500 gets a above average 71 as a travelling camera which is a very decent choice to purchase for your travels.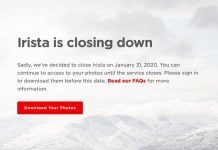 Last day to get your files as Canon Irisa shuts down
weather proofing
supports bluetooth
offers focus via touch
sensor resolution is decent (21 megapixels)
built-in flash
does not feature selfie friendly screen
Nikon D7500 Landscape photography information
If you find yourself looking to buy a digital camera for landscape photos, the most vital factor will no doubt be image quality. The Nikon D7500 and it's excellent rating of 83 for a landscape camera is a superb pick amongst its rivals.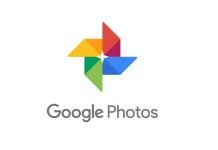 Google will print your 'Best' photos for $8 a month
manual focus
change lenses (Nikon F mount)
screen size is good (3.2 inches)
has image stabilization
decent megapixels (21MP)
decent sensor size (APS-C)
does not have low pass filter
good ISO range (51,200)
supports RAW formats
environment sealing
Nikon D7500 Vlogging info
A vlogging camera preferably should posses a articulating display, mic input and preferably IBIS. Considering all things, the Nikon D7500 is not really acceptable for vlogging as it delivers a bad score of 35.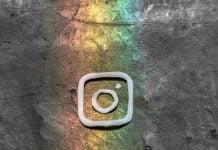 Instagram's $20 billion Ad success
built-in touchscreen
image stabilization
has face detect focusing
great video quality (3840 x 2160 pxls)
includes mic support
doesn't offer selfie friendly display
Nikon D7500 Alternatives
If you are looking for alternatives to the D7500, below is a number of the highest scored cameras which fall within the family of Advanced DSLR.
The line graph followed below will give you an overview of the D7500 vs it's highest scored rivals listed above.
Following are several cameras you might look into as alternate options. To read a complete comparison, simply click the "compare" link.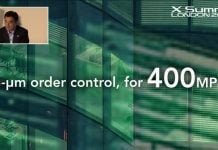 400 Megapixel mode coming to Fujifilm GFX 100
Specifications
General Information
Manufacturer
Nikon
Model
Nikon D7500
Type
Advanced DSLR
Launched
2017-04-12
Physical type
Mid-size SLR
Sensor Information
Sensor type
CMOS
Processor Chip
Expeed 5
Sensor size
APS-C
Sensor dimensions
23.5 x 15.7mm
Sensor area
369.0mm²
Sensor resolution
21 megapixels
Anti aliasing filter
Aspect ratio
3:2
Full resolution
5568 x 3712
RAW photos
Max native ISO
51200
Max boosted ISO
1640000
Min native ISO
100
Min boosted ISO
50
Autofocusing
Manual focus
Autofocus touch
Continuous autofocus
Single autofocus
Tracking autofocus
Selective autofocus
Autofocus center weighted
Autofocus multi area
Autofocus live view
Face detect autofocus
Contract detect autofocus
Phase detect autofocus
Number of focus points
51
Cross focus points
15
Lens
Lens mount
Nikon F
Total lenses
309
Focal length multiplier
1.5
Screen
Type of display
Tilting
Display diagonal
3.2 inches
Display resolution
922 thousand dots
Selfie friendly
Liveview
Touch operation
Viewfinder Information
Viewfinder
Optical (pentaprism)
Viewfinder coverage
100%
Viewfinder magnification
0.63x
DXO scores
DXO All around score
86
DXO Color Depth score
24.3
DXO Dynamic range score
14.0
DXO Low light score
1483
Features
Lowest shutter speed
30 secs
Highest shutter speed
1/8000 secs
Continuous shooting rate
8.0 frames per sec
Shutter priority
Aperture priority
Manually set exposure
Exposure compensation
Yes
Set white balance
Image stabilization
Built-in flash
Flash range
12.00 m (at ISO 100)
Flash modes
Auto, On, Off, Red-eye, Slow sync, Rear curtain
Hot shoe
AEB
White balance bracketing
Highest flash synchronize
1/250 secs
Exposure
Multisegment
Average
Spot
Partial
AF area
Center weighted
Video features
Supported video resolutions
3840 x 2160 @ 30p / 144 Mbps, MOV, H.264, Linear PCM
Max video resolution
3840x2160
Video data format
MPEG-4, H.264
Mic port
Headphone port
Connectivity
Wireless
Yes (Hot-shoe, Wireless plus sync connector)
Bluetooth
NFC
HDMI
USB
USB 2.0 (480 Mbit/sec)
GPS
Optional
Physical
Environmental sealing
Water proof
Dust proof
Shock proof
Crush proof
Freeze proof
Weight
720 grams (1.59 lbs)
Dimensions
136 x 104 x 73mm (5.4" x 4.1" x 2.9")
Other
Battery life
950 photos
Battery type
Battery Pack
Battery model
EN-EL15a
Self timer
Yes (2, 5, 10 or 20 sec)
Time lapse feature
Storage type
SD/SDHC/SDXC
Card slots
Single
Retail price
$1,247