Introducing the Maxima 6 GaN, the newest LED lamp from Maxima that utilizes gallium nitride technology.
This revolutionary lamp offers an astonishingly high lux-to-weight ratio, providing a maximum output of 69,000 lux while weighing only 4kg.
Maxima takes pride in the efficiency and color rendition of the Maxima 6 GaN. With an extended CRI of 98.3 and a TLCI of 99, it boasts best-in-class performance.
Moreover, it consumes up to 450W in regular mode, 300W in silent mode, and 600W in boost mode, making it a power-efficient choice.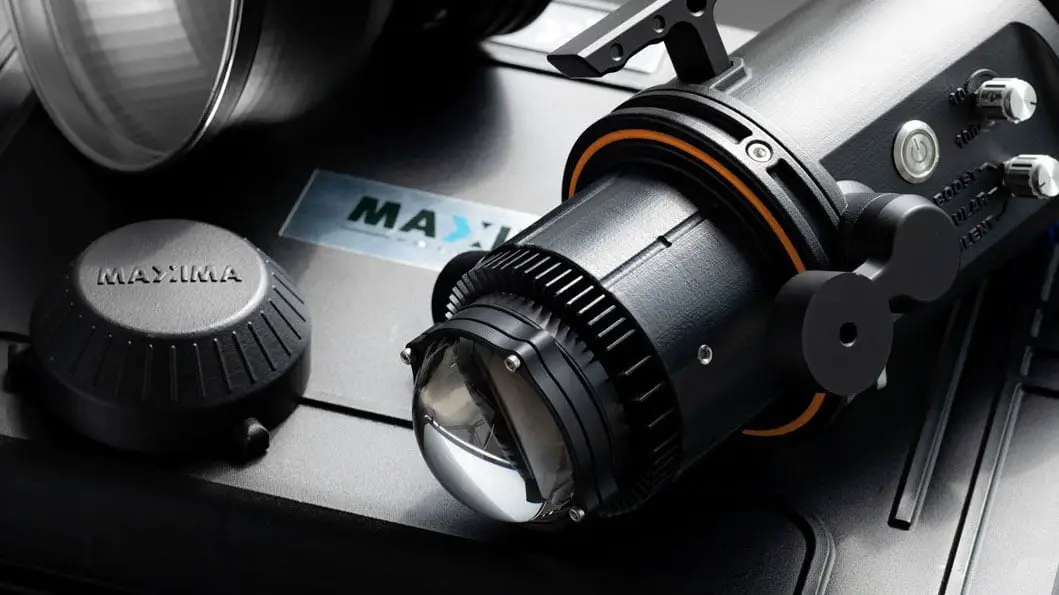 Traditional COB LED fixtures predominantly utilize gallium arsenide (GaAs) or gallium phosphide (GaP) chips, which produce light towards the red end of the spectrum.
However, the use of gallium nitride (GaN) provides notable advantages. GaN offers a wider color spectrum coverage, increased color accuracy, and the ability to produce white light without the need for phosphors, although they can still be used for color control purposes.
This translates to higher efficiency and a longer lifespan due to better heat dissipation.
Maxima 6 introduces Gallium Nitride technology in professional lighting. Combined with the patented UltraCore™ heat management system, this lamp provides unparalleled lux-to-weight ratio, resulting in a more efficient workflow whether on-location or in the studio.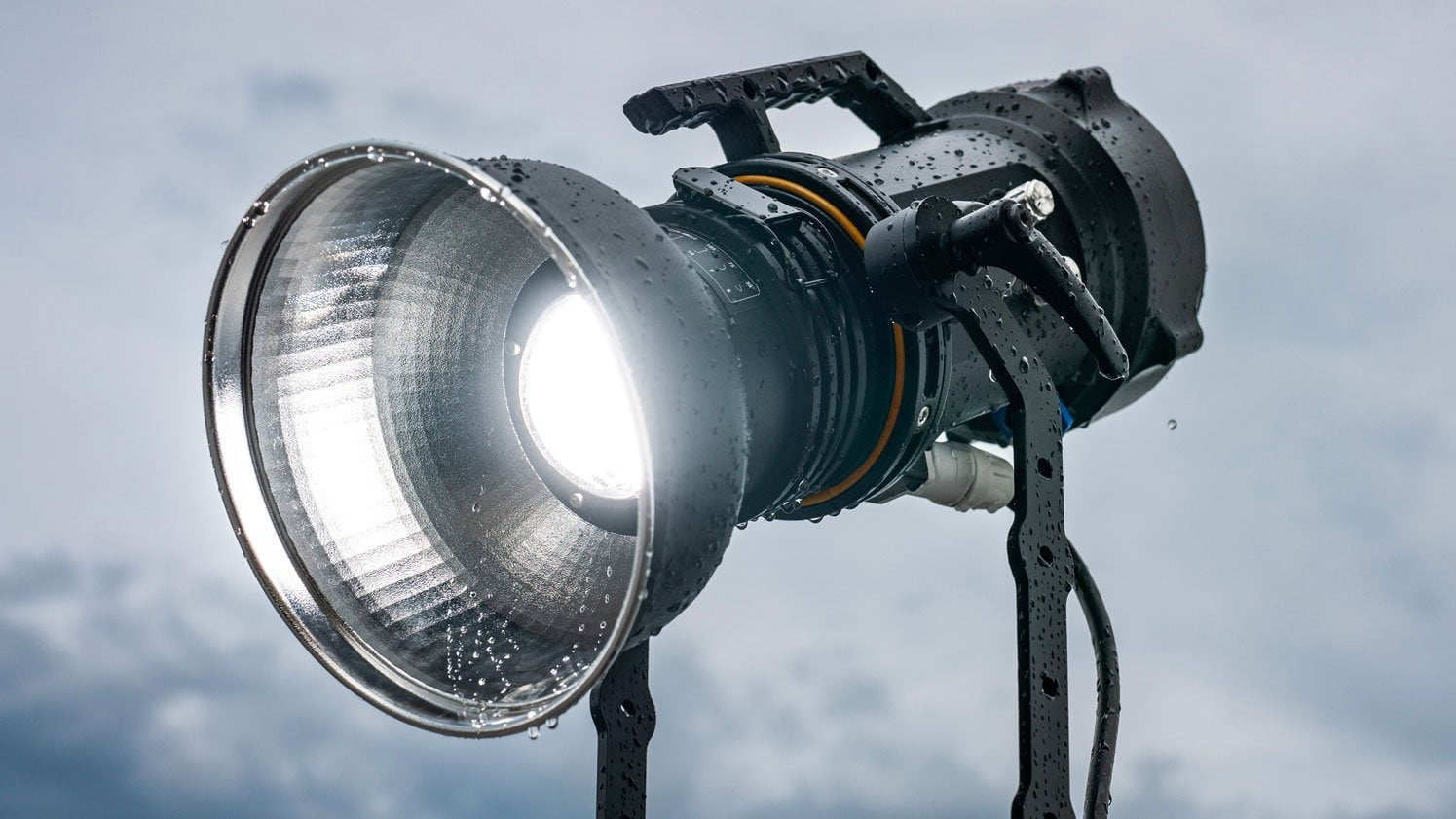 With its lightweight design, compact size, absence of a ballast, inaudible noise levels, and flicker-free performance up to 200,000 fps, even the most challenging shots can now be captured effortlessly.
While flicker-free performance is something we commonly expect from LED lights today, the Maxima 6 GaN takes it a step further with the capability to handle up to 200,000 frames per second.
This impressive feature opens up possibilities for filmmakers and Slow Mo enthusiasts.
The Maxima 6 GaN is equipped with a native Profoto modifier mount, allowing users to utilize their existing Profoto modifiers. Furthermore, with the use of mount adaptors, ARRI SQLM and various Profoto modifiers available in the market can also be used.
Incorporated into the Maxima 6 GaN is a hyperbolic aspherical lens, a first for Maxima LED lamps. This lens concentrates the light into a curved shape, resulting in a larger luminous output and improved coverage inside modifiers. However, if necessary, the lens can be easily detached by unscrewing it.
The Maxima 6 GaN is now available for purchase, starting at €2,999 (~$3,370), through the Maxima online site. Get your hands on this game-changing LED lamp and take your photography to new heights.
Light source
600W Full-Spectrum GaN COB LED
Output
69,000 lumens
CRI
98.3
TLCI
99
Cooling
Patented UltraCore full copper, 54 forged fins
Modifiers
Native Profoto, Bowens and ARRI QLM with adapters
Processor
32-Bit ARM Cortex-M7
Noise level
19dBa (silent) / 24dBa (regular) / 297 dBa (boost)
AC Voltage
90-250v, 50-60Hz
DC Voltage
0 to 600W with 35V/75V external power station
0 to 300W with Maxima Battery Box
Power consumption
0 to 350W max (silent) / 10 to 450W max (regular) / 450 to 600W max (Boost)
Remote control
Bluetooth 4.2 via mobile app, Priprietary 2.4Ghz radio, USB 3.0 wired, DMX512 In/Out XLR 3-pin.
Dimensions (without Fresnel)
350x200x173mm (without yoke mount)
Weight (without Fresnel)
4kg (bare lamp)