Accsoon, known for their popular Accsoon Seemo transmitters and lighting control software, is now entering the slider market with their two latest offerings: the TopRig S40 and TopRig S60, priced at $349 and $399 respectively. While this market is already filled with big players such as Manfrotto and smaller companies like YC Onion, it's intriguing to see what the TopRig slider series brings to the table.
The primary focus of the Accsoon TopRig S40 and S60 sliders is travel. The S60 model measures 61cm in length, whereas the S40 measures 41cm. Both sliders are compact enough to fit easily in a backpack, and the S40 can even fit in an airline carry-on bag.
Weighing around 1.5kg, these sliders utilize an NPF battery for operation. Accsoon claims that the S40 (and S60) can last up to 60 hours of horizontal movement on a single NP-F550 battery. Alternatively, you can power the slider via a 9V dc connector.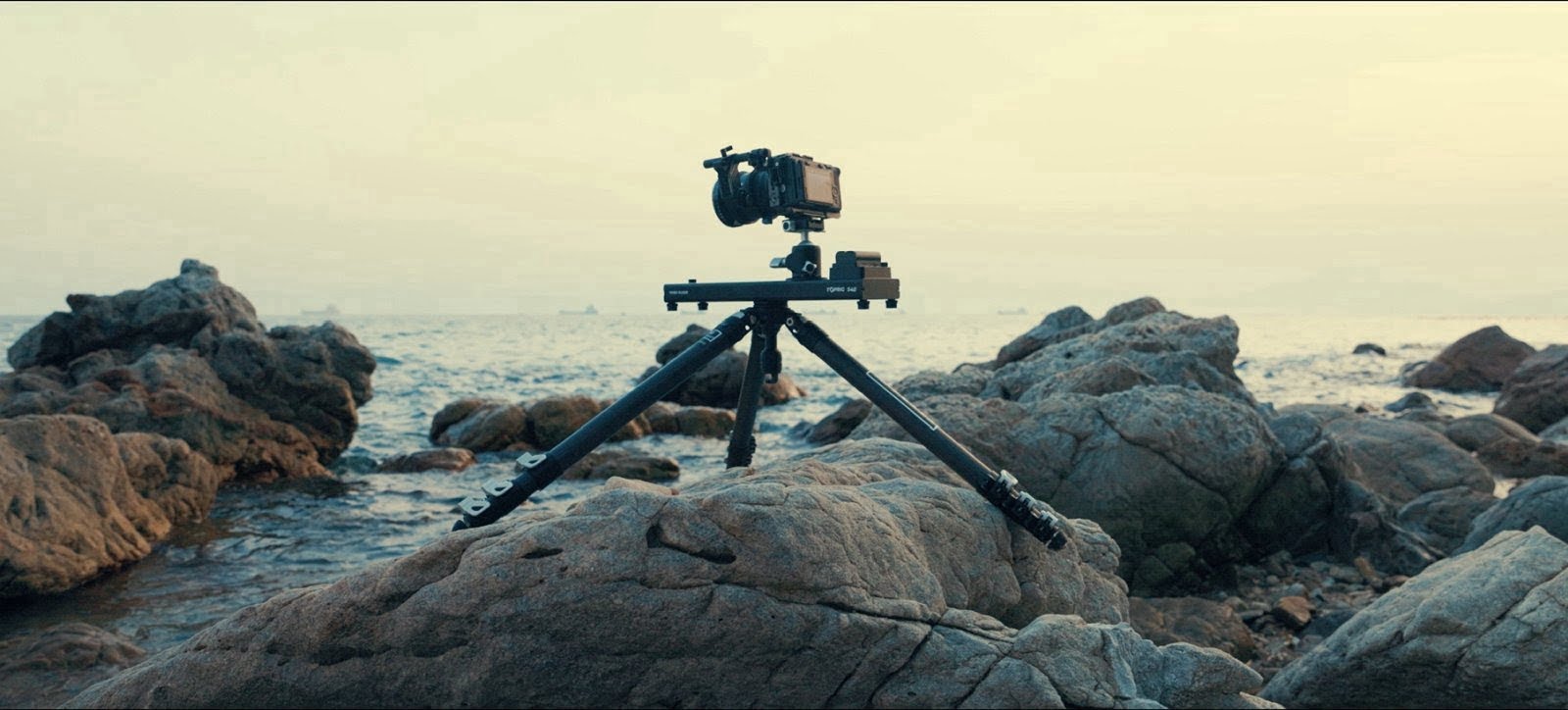 Controlling the S40 and S60 can be done in two ways. The first option is through a set of onboard buttons, while the second option is via a Bluetooth app. These controls allow for A-B movement, ramp control, and a "bounce" setting that enables continuous movement for unattended interviews.
But here's the interesting part: the sliders feature a rod placed in the center. Although they don't support panning, you can achieve some panning effects by adjusting this rod. While it won't create a perfect arc, it allows the camera to be directed towards a center spot.
Accsoon claims to deliver super-smooth motion with the TopRig S40 and S60 sliders. To achieve this, they utilize powerful brushless motors to mitigate vibrations. Additionally, the sliders are manufactured with precision, further reducing any potential vibrations and stuttering.
Accsoon states that the sliders can handle smooth motions with loads of up to 2.5 kg for both vertical and horizontal movements, as well as anything in between.
Currently, the Accsoon TopRig S40 and TopRig S60 are available for purchase at $349 and $399 respectively.
| | S40 | S60 |
| --- | --- | --- |
| Rated Voltage | 7.4-16.8V | 7.4-16.8V |
| Max.Horizontal Load | 4.0kg | 4.0kg |
| Max.Vertical Load | 2.5kg | 2.5kg |
| Max.Operating Speed | 5cm/s | 5cm/s |
| Stationary Object Tracking | 55° | 55° |
| Panoramic Angle | | |
| Max.Travel Distance | 225mm | 425mm |
| Power Supply | DC 9-16.8V NP-F Battery | DC 9-16.8V NP-F Battery |
| Power Consumption | 0.5w | 0.5w |
| Dimensions | 410mm × 106mm × 71.3mm | 610mm × 106mm × 71.3mm |
| Weight | 1.4Kg | 1.5kg |