You won't find many lenses that protrude less than a centimeter from the front of your camera, but the new Funleader x Brightin Star XSLIM-M 28mm f/2.8 is one of them.
It's incredibly compact, measuring only 0.99cm, making it a tiny addition to your camera setup.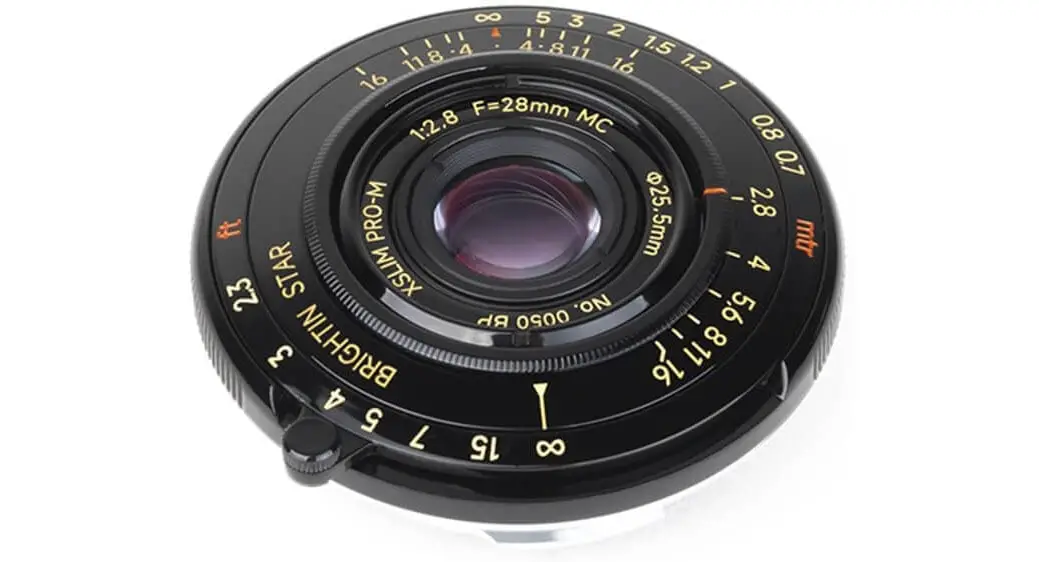 This lens is specifically designed for Leica M rangefinders and comes with a Leica M mount. With its 28mm focal length and f/2.8 aperture, it offers a decent wide-angle perspective and a relatively fast maximum aperture for a pancake lens.
What sets the Funleader x Brightin Star XSLIM-M 28mm f/2.8 apart from most pancake lenses for Leica M cameras is its rangefinder coupling. This feature enables easier focusing and composition.
The lens is built with a brass body and coated in black, ensuring durability despite its size. Weighing in at 125g, it's light but feels more substantial than you might expect.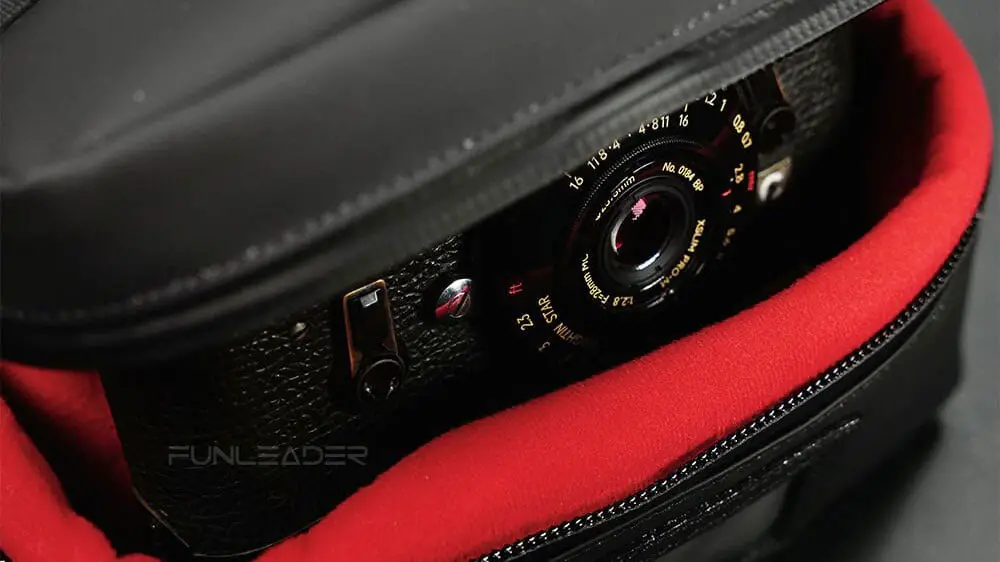 Although intended for Leica M, this lens can also be used with other camera mounts such as Sony E, Nikon Z, Canon RF, Fuji X, L mount, and even Fuji GFX medium format through the use of adapters.
Unfortunately, Funleader does not provide information about the size of the image projection circle, so it is unclear whether it covers the entire GFX sensor on medium format cameras.
| | |
| --- | --- |
| Focal length | 28mm |
| Max Aperture | f/2.8 |
| Min Aperture | f/16 |
| Field of view | 75.3° (full-frame) |
| Minimum focus distance | 70cm |
| Construction | 6 elements in 5 groups |
| Coating | Multicoated |
| Body material | Brass |
| Weight | 125g |
| Size | 51.4 x 21.5mm including mount |
| Mounts | Leica M |
If you're interested, the Funleader x Brightin Star XSLIM-M 28mm f/2.8 is currently available for purchase at $358.99 from the official website. Get your hands on this compact powerhouse for stunning photography on the go.