Leica has announced a new 40MP rangefinder-style camera. The M10 'Monochrom' reaffirms Leica's 'uncompromising commitment to classic black-and-white photography ' – Leica says.
The 'M10 Monochrom' is the third camera in Leica's monochrome range and it comes with a lot of improvements. Most notable is the new 40-megapixel sensor which is designed exclusively for grayscale recording.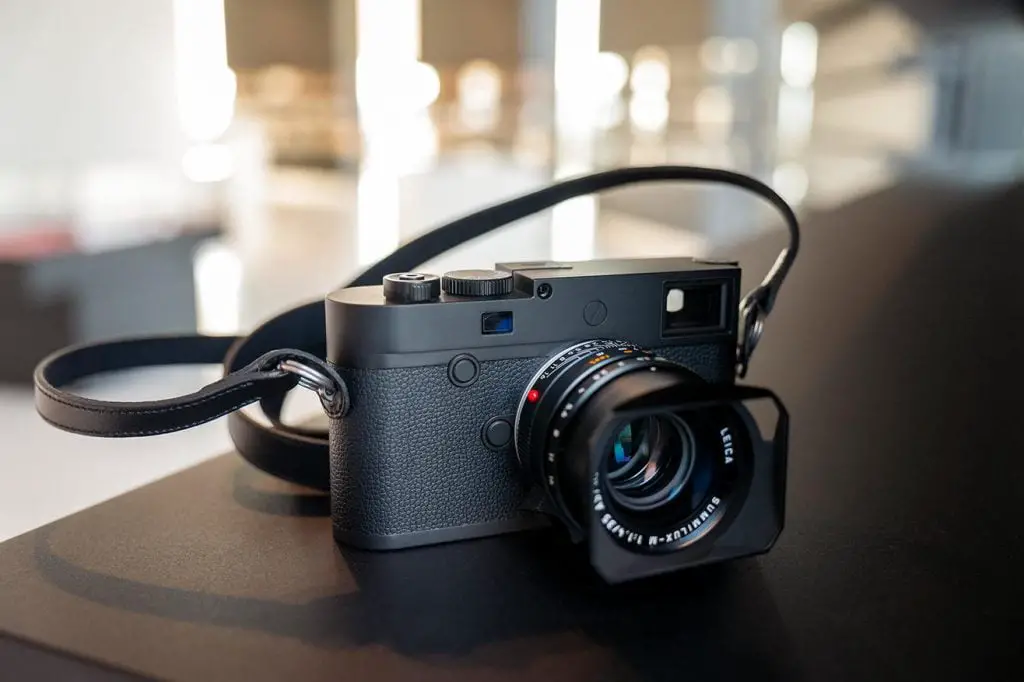 Leica claims that the lack of color and low-pass filters give the sensor exceptionally natural-looking sharpness as there is nothing in the way to impede the transmission of light or cause deflections. The camera does not support video which is not a surprise. The target market for this style of camera just doesn't care, according to Leica.
With an ISO range of 160 to 100,000, Leica is claiming decreased finer-grained noise in the images and a dynamic range of 15 stops. You can see the impressive samples images below:
The camera's design is also very minimalistic with no color on the entire body. The inscriptions on the dials are subtle and the familiar eye-catching red dot logo is also gone.
The body is CNC'ed from solid blocks of brass is slightly thinner than the last B&W Leica camera. The 3″ LCD screen has 1,036,800 pixels and almost 100% coverage.
You will be able to use all your Leica M glass and 'R' lenses will work with an adapter.
Price is an eye-watering $8,295 which is $500 cheaper than its sibling that shoots in color. Below is the Leica promotional video with Photographer Alan Schaller, who takes the camera to where else but gray and rainy London to take some photos.