Introducing the new TourBox Console 5 software from TourBox. They have just released the latest version, which is specifically designed to configure their TourBox devices, including the TourBox NEO and TourBox Elite.
One of the prominent features of the new software is WonderFlow. With WonderFlow, setting up the perfect workflow for your needs has never been easier. It allows you to quickly configure your TourBox device to enhance your productivity.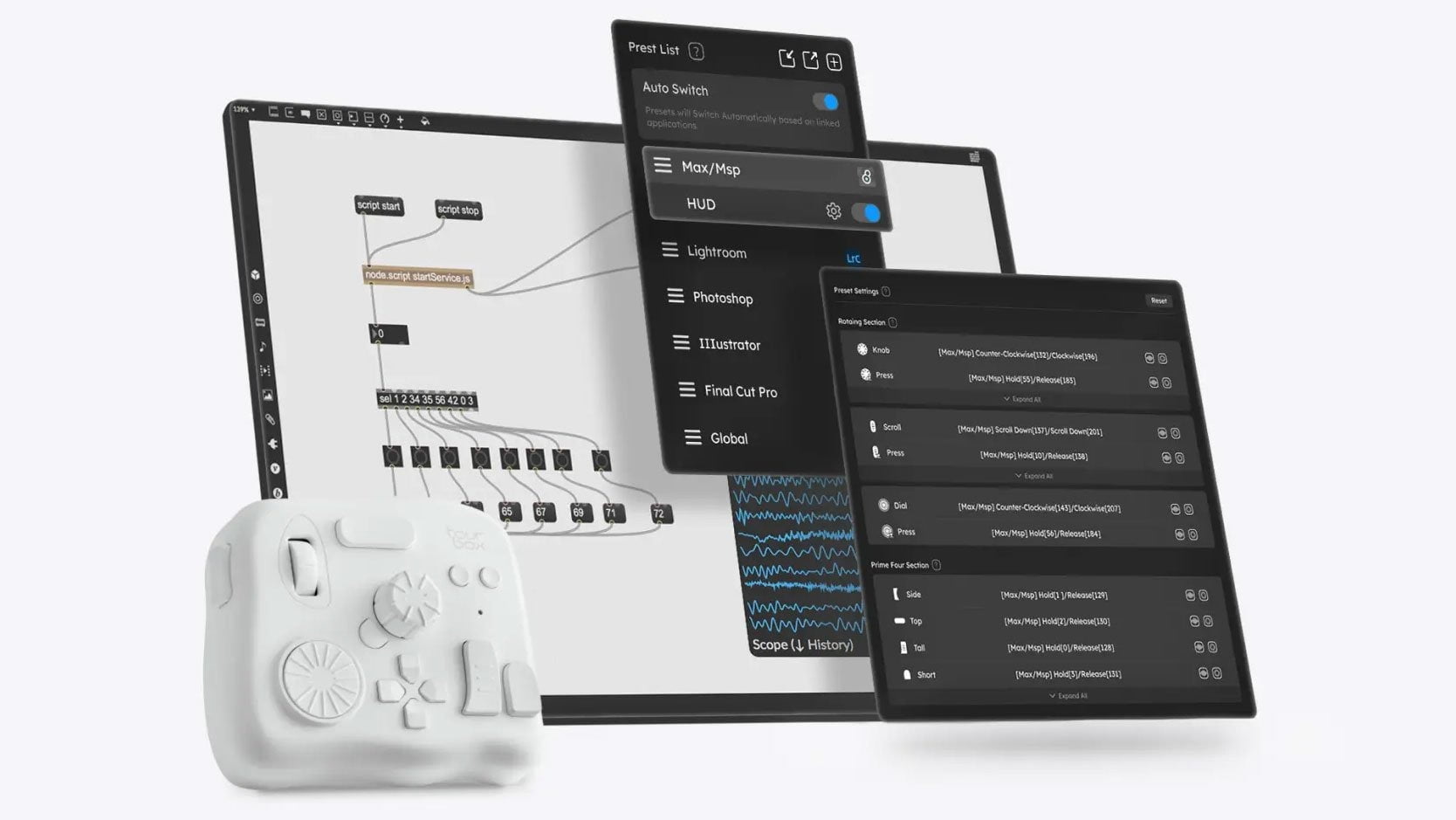 TourBox devices are desktop consoles that offer additional buttons, dials, and controls to optimize your software experience.
These consoles are similar to other popular units like Loupedeck, Stream Deck, and the innovative DaptKey. By using a TourBox, you can control your software without having to rely solely on your keyboard and mouse.
In theory, these types of tools can be a great addition to any desktop setup. Personally, I have a soft spot for the Loupedeck CT. However, the effectiveness of such devices ultimately depends on the quality of their software.
Luckily, TourBox software has made significant improvements since its early days. The new WonderFlow feature allows you to create customized panels, essentially popup shortcut menus, for easy access to your favorite tools. This intuitive feature is just one example of what the software has to offer.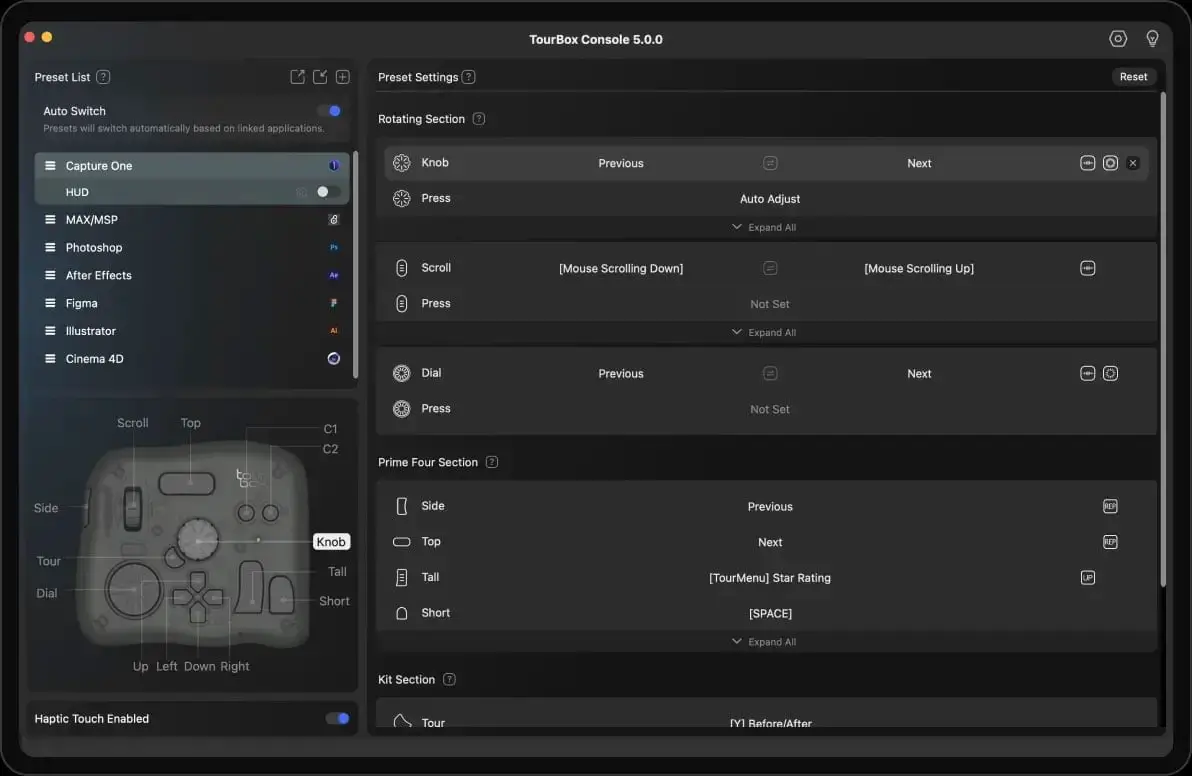 TourBox software has native support for various applications such as Capture One, Lightroom Classic, Premiere Pro, and Photoshop, among many others. Even if an application doesn't have native support, the software still enables you to set up customized shortcuts and macros, making it compatible with a wide range of apps.
The best part is that TourBox Console 5 is available for free download exclusively for TourBox users. So if you already own a TourBox device, you can take advantage of the latest software right away.
However, if you haven't experienced the benefits of a TourBox yet, you can purchase the TourBox NEO for $169 or the TourBox Elite for $268.