Canon hasn't released a new version of its flagship 1D X series for the better part of 4 years now.
The 1D X series of Canon cameras are known for the latest and greatest canon has to offer alongside a rugged body that is meant to be able to handle extreme weather and use conditions.
Rumors have been going around for months about a Mark III release and it seems that we are looking at one being offered for pre-orders within the next month or so.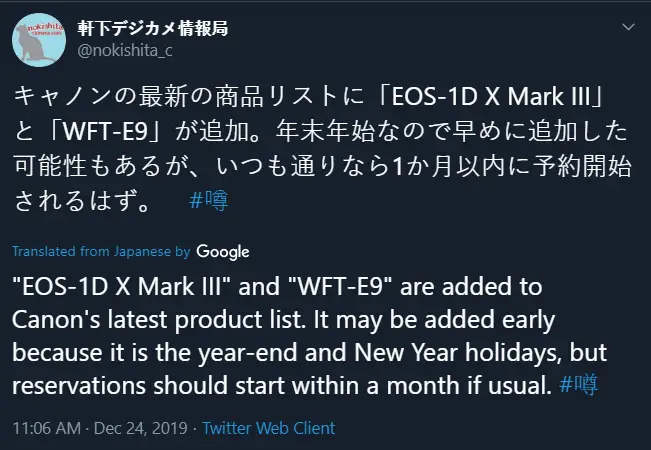 Early indications seem to suggest that we can expect a minor resolution bump, a possibility of IBIS, a faster FPS and 6k video.
This will be achieved with a new DIGIC processor that will be accompanied by a new CMOS sensor. As usual, Canon is hoping to offer the best in class autofocus.
We will have to wait and see if the feature bump is enough to tempt the users of Mark II to upgrade the new version.