DJI has just announced their latest addition to the Air series, and it's packed with exciting new features. The Air 3 comes with dual cameras – a wide-angle lens and a 3x telephoto lens. This means you have more flexibility in capturing the perfect shot.
One of the standout features of the Air 3 is the addition of waypoints. You can now plan and automate your drone flights, making it easier to capture footage from different angles and perspectives.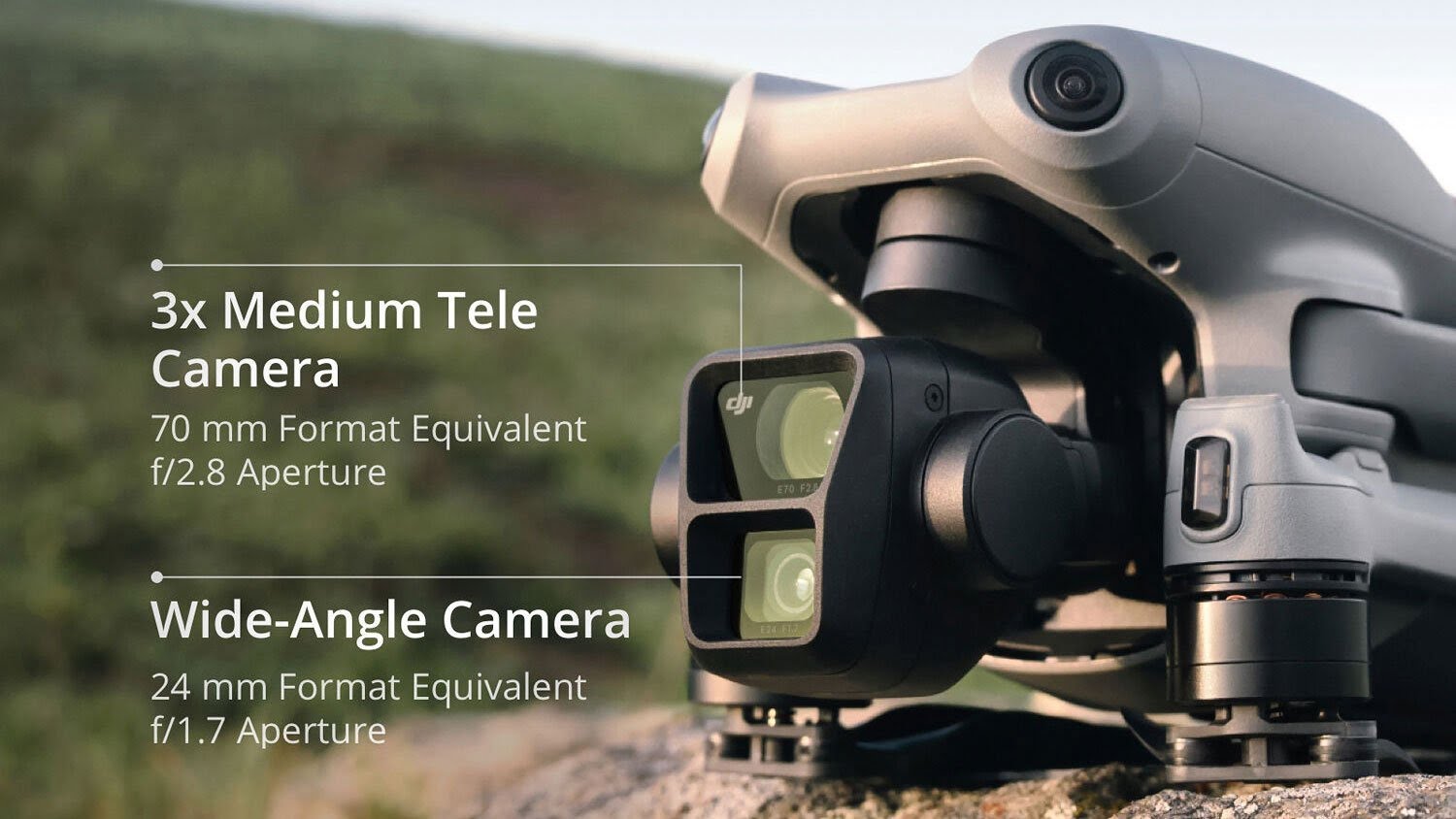 And with a battery life of up to 46 minutes, you'll have plenty of time to explore the skies.
Omnidirectional obstacle sensing is another great addition to the Air 3. This means that the drone can detect obstacles in all directions, making it safer to fly. Whether you're a novice or an experienced pilot, this feature will definitely come in handy.
The image and video quality of the Air 3 is exceptional. You can shoot 4K 60fps HDR videos and stunning 48-megapixel DNG raw still images. And with two lens options to choose from – wide angle or 3x telephoto – you can capture a wide range of landscapes and subjects.
Weighing at 720g, the Air 3 is not the lightest drone on the market. However, its larger size and weight make it more stable in windy conditions, ensuring smooth and steady footage.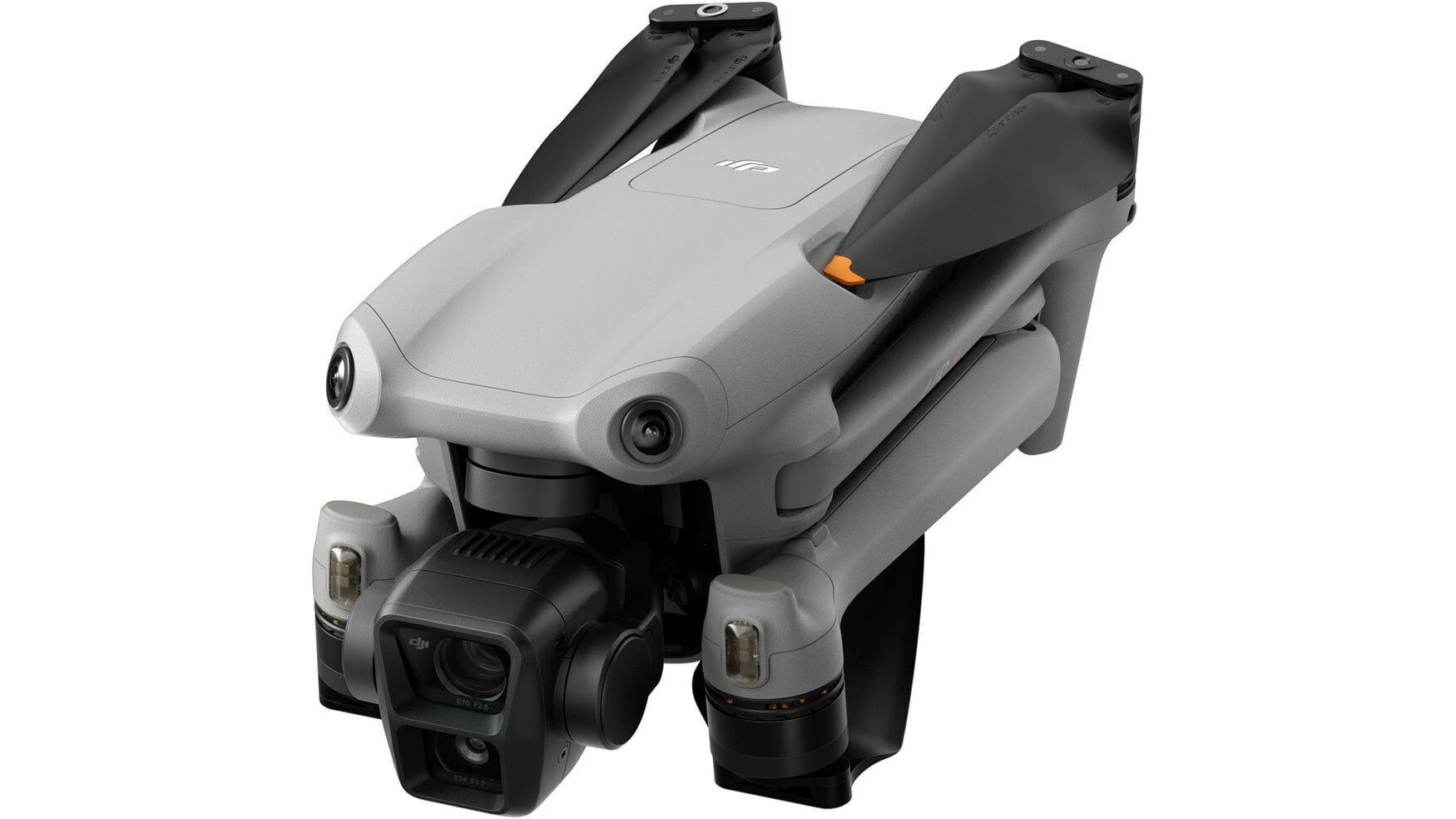 Just keep in mind that the weight may require you to adhere to certain regulations depending on where you live.
The DJI Air 3 comes with a variety of shooting modes that will take your creativity to new heights. You can choose from QuickShots like Rocket, Dronie, Circle, Helix, Boomerang, and Asteroid 1.0.
There's also a vertical mode option that allows you to capture 2.7K vertical videos without rotating the gimbal.
With hyperlapse, slow motion, and a dedicated night mode, you have endless possibilities for creating captivating footage. And let's not forget about the tilt-shift simulation effect, which lets you transform your aerial shots into whimsical miniature scenes.
One of the standout features of the Air 3 is its omnidirectional object avoidance system. This means the drone can detect and avoid obstacles from all directions, ensuring a safer flight experience.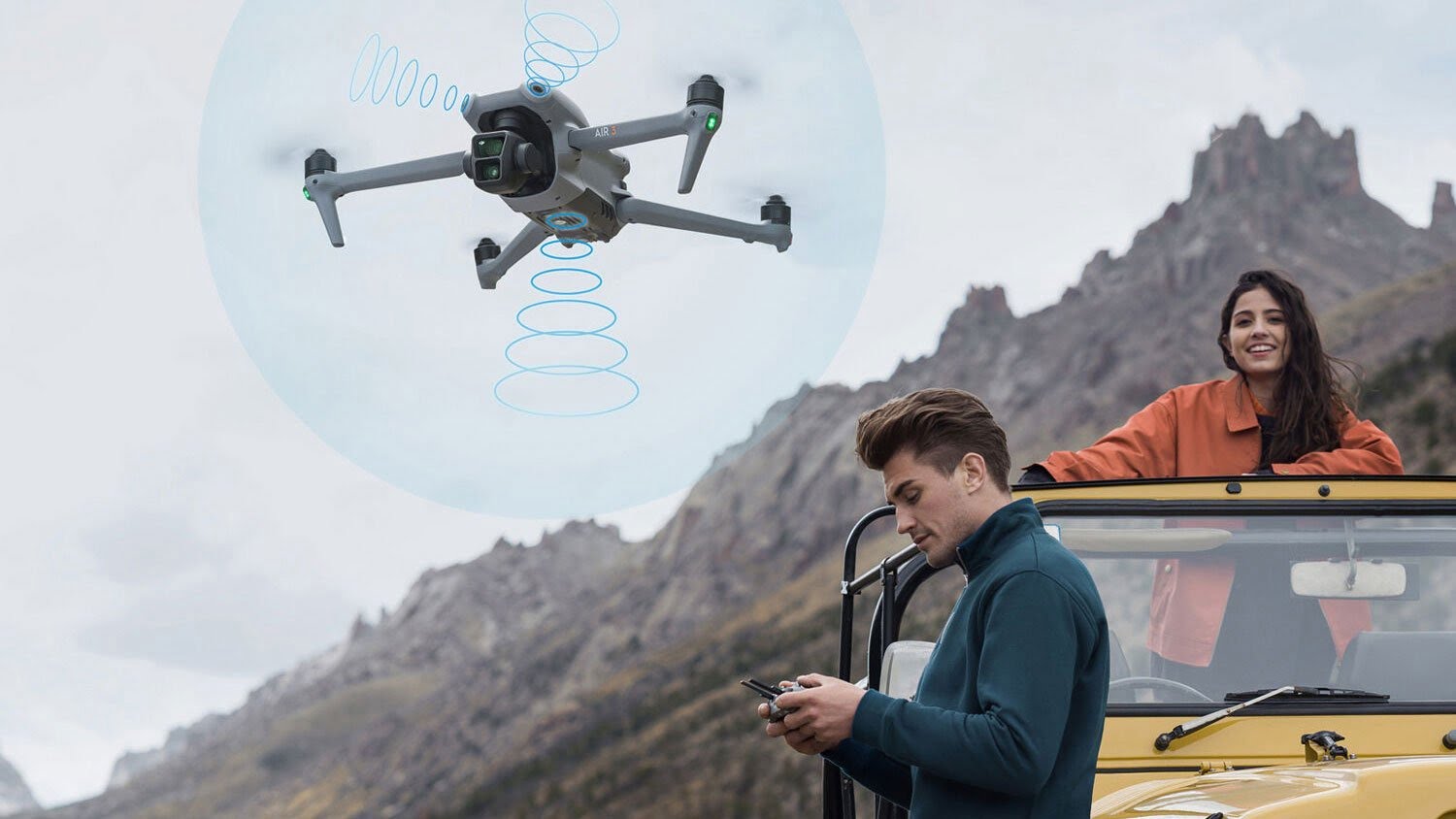 With its advanced sensor technology, you can fly with confidence knowing the drone will navigate around potential hazards.
ActiveTrack is another feature that simplifies your filming process. It automatically keeps your subject in focus, allowing you to capture smooth and professional-looking footage.
And with the O4 video transmission system boasting an impressive 20-kilometer transmission distance, you have more freedom to explore new landscapes.
If you're interested in getting your hands on the DJI Air 3, you can pre-order now. The Air 3 comes with the RC-N2 controller and is priced at $1,099.
The Fly More Combo, which includes the RC-N2 controller, is available for pre-order at $1,349. And if you prefer the RC 2 controller, the Fly More Combo with that option is also available for pre-order at $1,549.