Prepare to be amazed by Leofoto's latest creation, the Spider tripod! This tabletop-sized marvel may appear ordinary, but its true potential reveals itself when it transforms into "spider mode."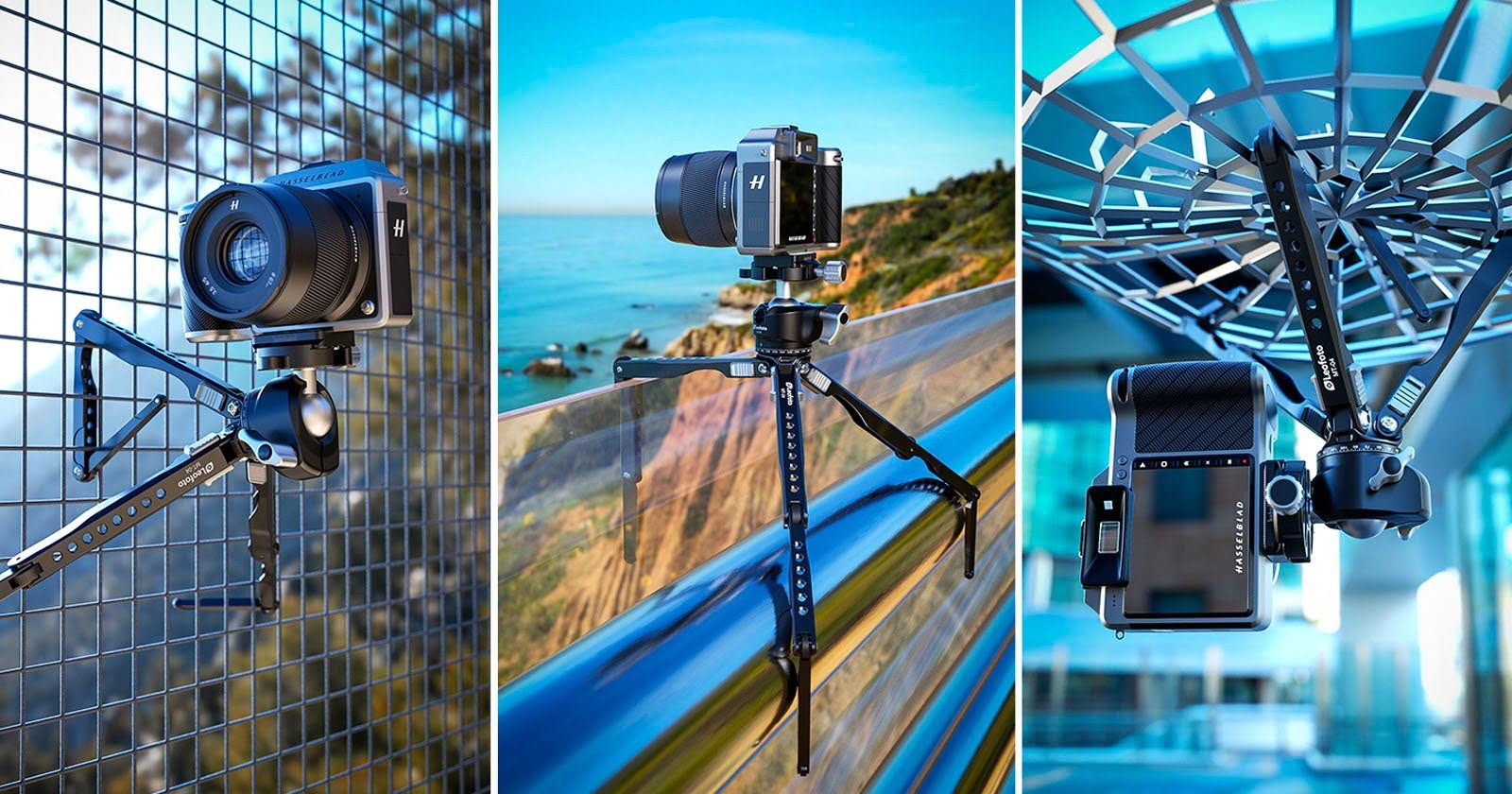 Equipped with three flexible legs, the Spider tripod effortlessly navigates through any environment with ease.
What sets the Spider tripod apart is its innovative design, allowing the lower leg segments to fold and hide away.
Once deployed, this mini tripod becomes a stable shooting platform that can cling onto surfaces or hook onto objects, granting you stability in unconventional shooting scenarios.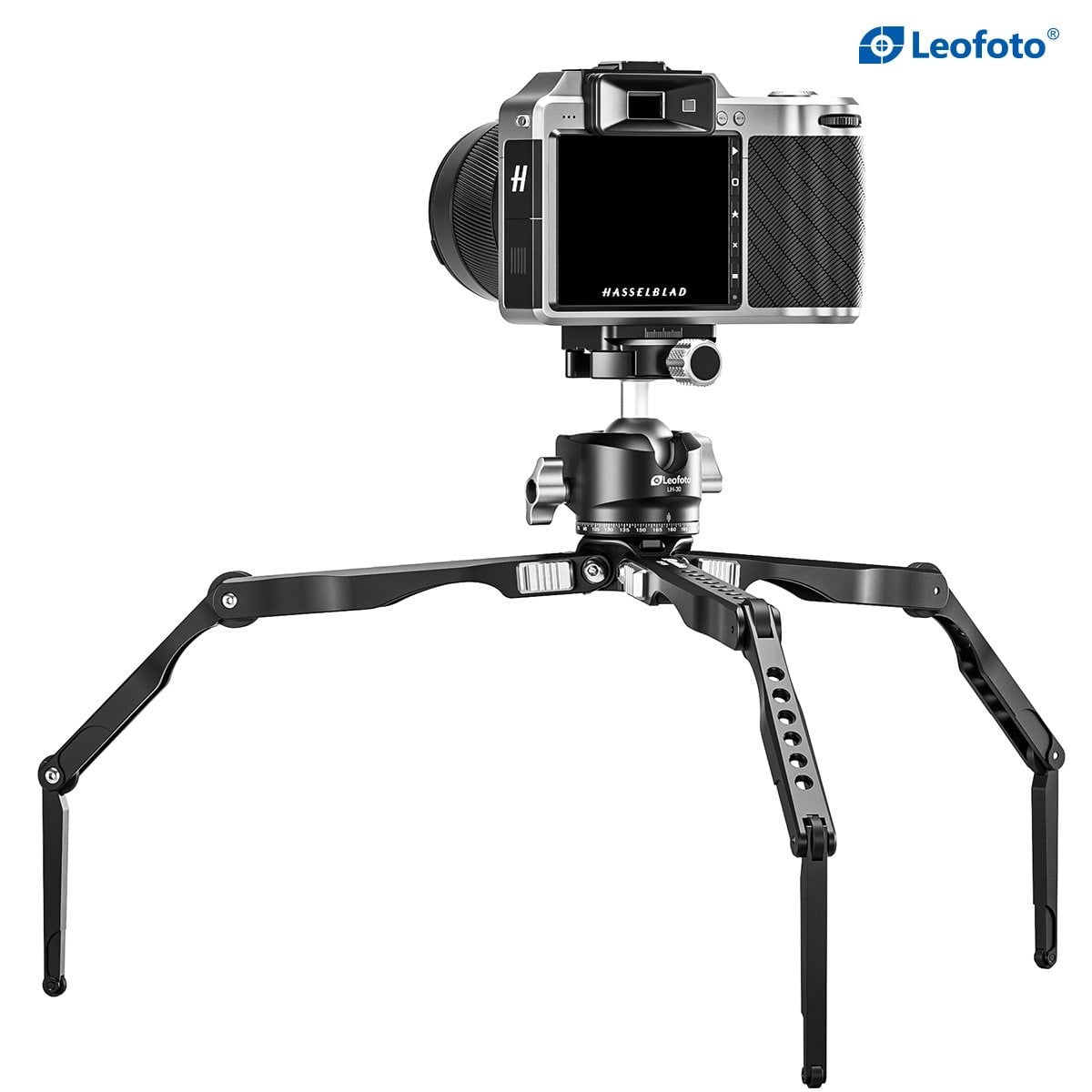 Leofoto offers two sizes of this incredible tripod. The MT-04 boasts a minimum deployed height of 40mm (1.6 inches) with three segmented legs, while the smaller MT-03 reaches a height of 35mm (1.2 inches) with two leg segments.
When folded, the MT-03 measures 145mm (5.7 inches) and the MT-04 is 170mm (6.7 inches) long. Fully deployed, the MT-03 stands at 186mm (7.3 inches) tall, and the MT-04 reaches an impressive 290mm (11.4 inches).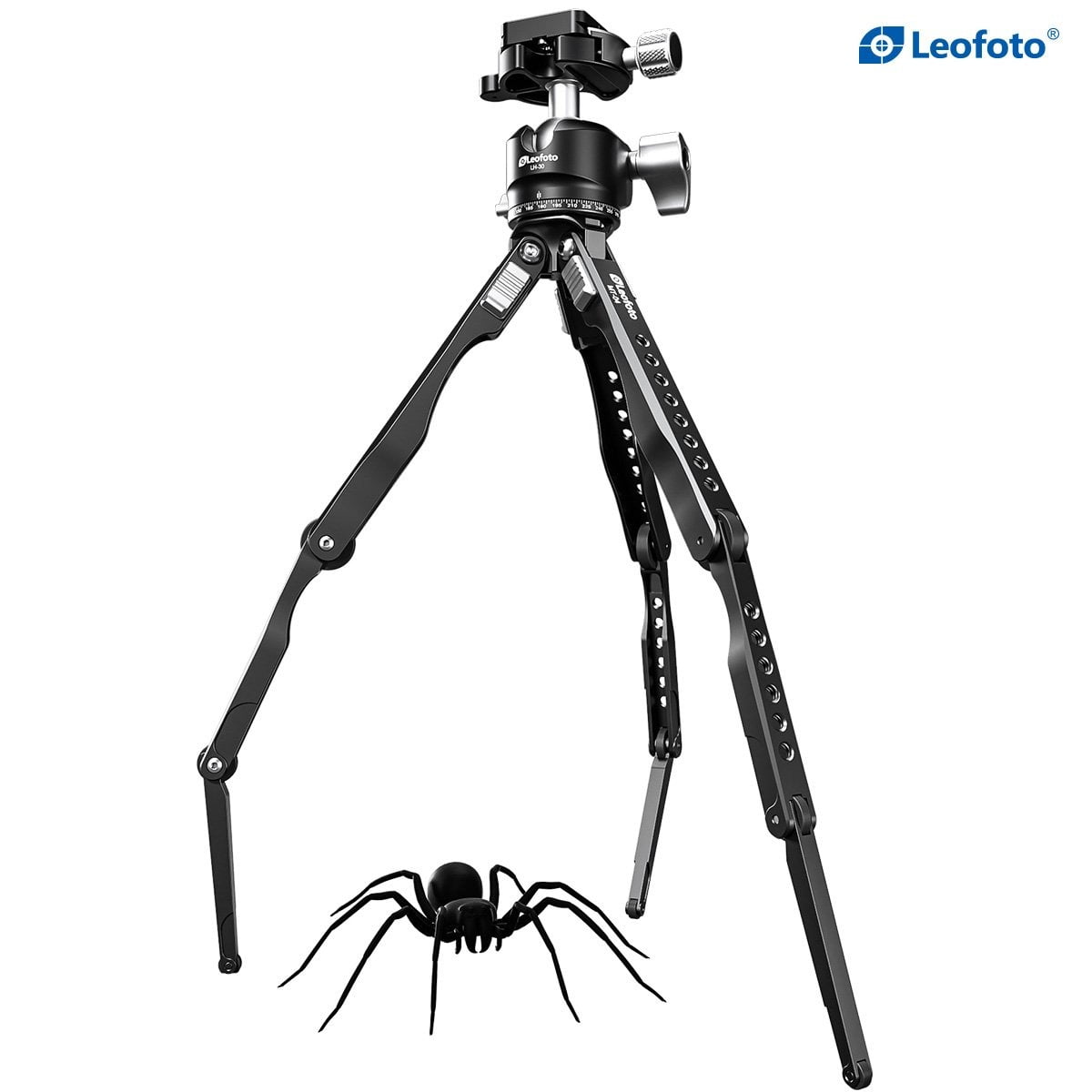 Each leg's top section connects to the tripod head platform and can lock at three different angles: 35 degrees (tall), 55 degrees (medium height), and 85 degrees (almost flat to the ground).
This versatile feature allows you to find the perfect shooting position, whether you're capturing breathtaking landscapes or detailed close-ups.
While Leofoto compares the Spider tripod to a Gorillapod, its legs are more rigid but still highly flexible. This ensures that you can effortlessly straighten them for more conventional tripod use.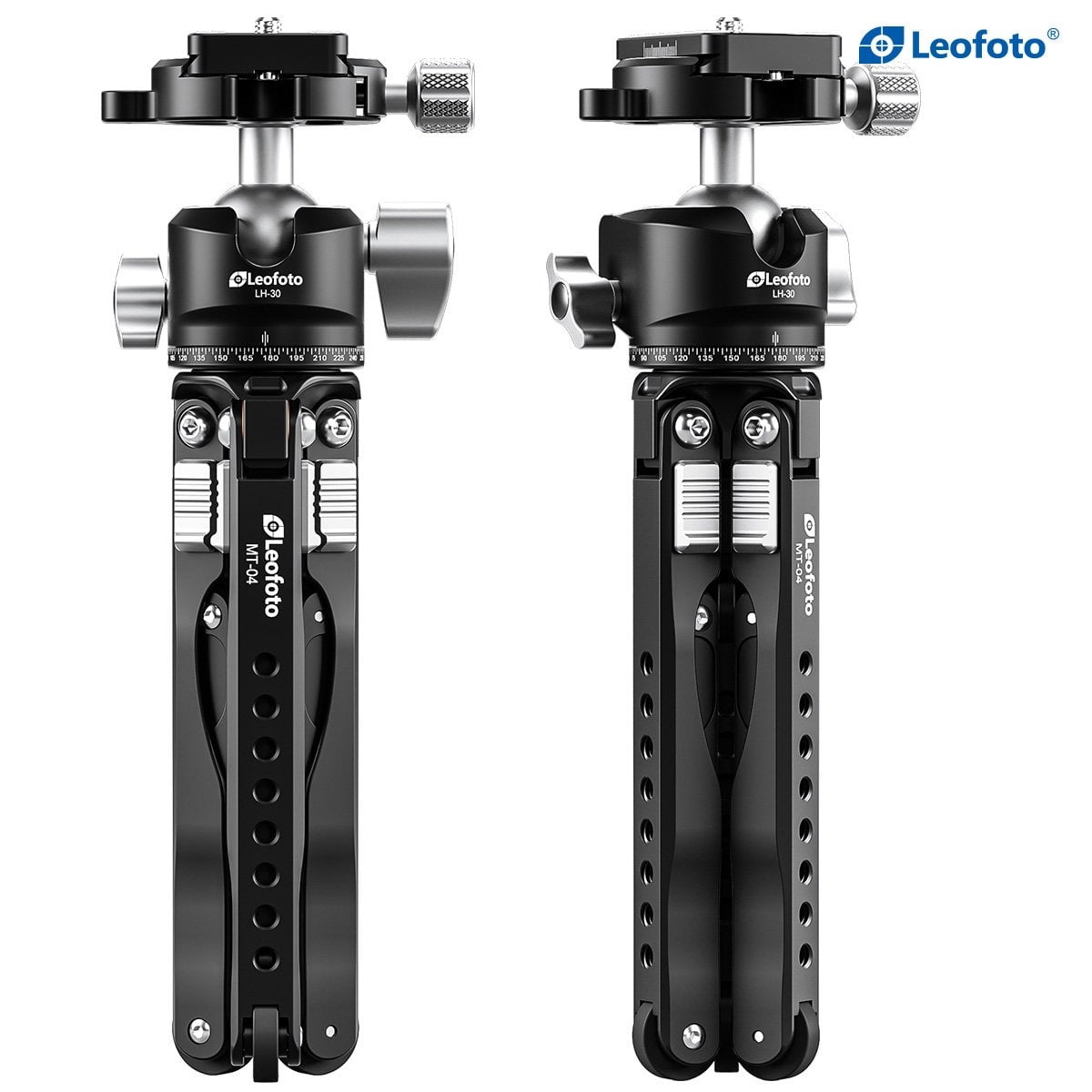 Moreover, Leofoto has equipped the top two segments of each leg with 1/4-inch (MT-03) or 3/8-inch (MT-04) sockets, enabling photographers and filmmakers to attach accessories like lights or monitors effortlessly.
Worried about weight capacity? The MT-03 can support loads up to three kilograms (6.6 pounds), while the larger MT-04 can securely hold up to five kilograms (11 pounds). No matter what equipment you need to stabilize, the Spider tripod has got your back.
As of now, Leofoto has not disclosed pricing or availability details on its website. However, according to Asobinet, the Spider tripod will hit the market on July 31. The MT-04, excluding the LH-230 head, will retail for 19,800 yen (approximately $142), and with the LH-230, its price increases to 35,640 yen (around $255).
Unfortunately, there is currently no information available regarding its release in North America. Stay tuned for updates!