Introducing the Insta360 X3 Invisible Dive Kit, a game-changer for underwater filmmakers. This innovative case takes underwater 360-degree video to a whole new level by seamlessly removing any obstructions, including selfie sticks. Not only does the case disappear completely, but it is also fully waterproof up to 164 feet (50 meters) with IPX8 rating.
This groundbreaking combination of features allows for third-person underwater shots that were previously impossible. The slim and purpose-built design of the case ensures reliable performance even at extreme depths. Plus, Insta360 has tackled the issue of fogging by incorporating anti-fog inserts and making significant improvements to the design.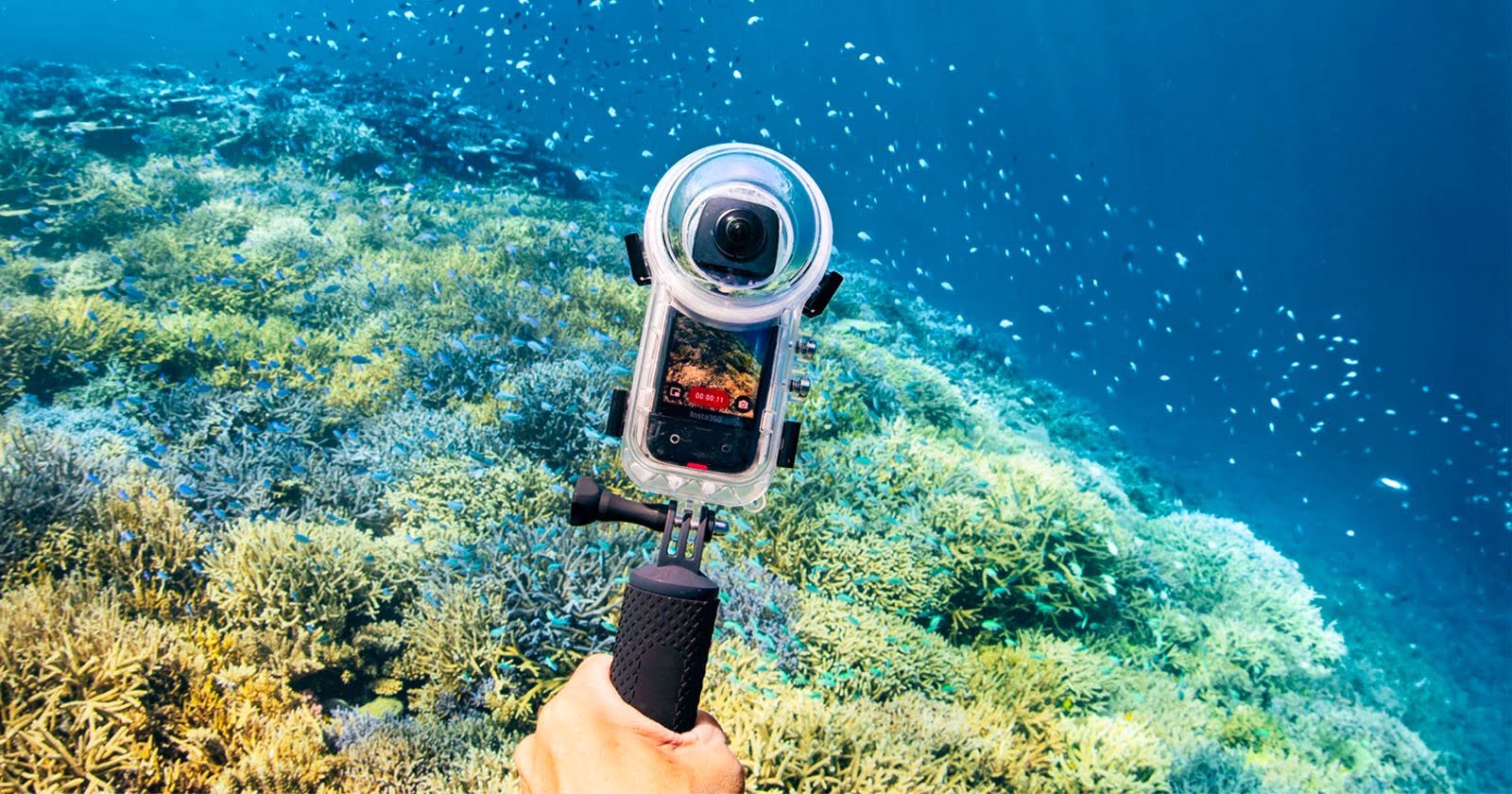 To recap, the X3 camera itself is an impressive piece of technology capable of capturing 5.7K 360-degree video and 72-megapixel photos using its powerful dual sensors.
Paired with Insta360's app and editing tools, users can easily reframe and edit their footage to achieve multiple camera angles. The app also features AquaVision 2.0, an AI-powered tool that enhances underwater coloring for a more natural-looking image.
You can get your hands on the new Invisible Dive case by purchasing the kit, which includes the case, a 114cm Invisible Selfie Stick, Floating Hand Grip, and Lens Cap, all for $570. If you already own the camera, the dive case is available separately for $100.