Instagram has announced a new round of updates to tackle 'false information' on its platform. The photo-sharing platform along with its parent company Facebook has been under increased scrutiny due to its inability to tackle the spread of false information.
We want you to trust what you see on Instagram
In a blog post published today, the company has once again reiterated that it wants its users to trust the platform and the information that they see.
The company will use independent fact-checkers to mark posts as having false information.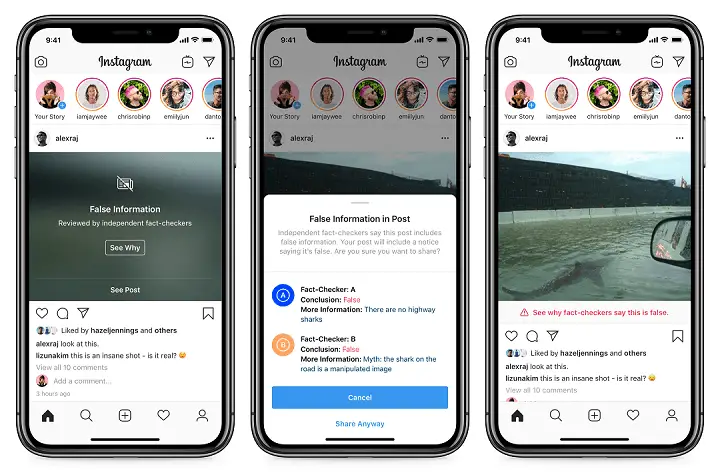 These partners independently assess false information to help us catch it and reduce its distribution
Going forward, any post that is deemed to contain false information will have its reach massively reduced. Instagram will remove these posts from its explore page and any relevant hashtag pages. The company is hoping that this lack of distribution will discourage the offending accounts to post false information
Both Instagram and Facebook will share their data with each other regarding false information spreading accounts and if the accounts persist, they will eventually be deleted. The company will use 'image matching technology' to make it difficult for people to make several accounts to post the same messages to get around the filters.
If the users of the platform notice false information being presented as fact, they will also have the ability to report using a feedback system.
Today's expansion is an important step in our ongoing efforts to fight misinformation on Instagram