Introducing Picsart Ignite, an innovative collection of AI tools designed to make it easy for anyone to create ads, social media posts, logos, and more. This suite is specially designed to empower creators of all levels, from marketers to meme makers. With a growing need for accessible tools, Picsart Ignite fills the gap by offering user-friendly tools that allow creators to produce unique and personal content.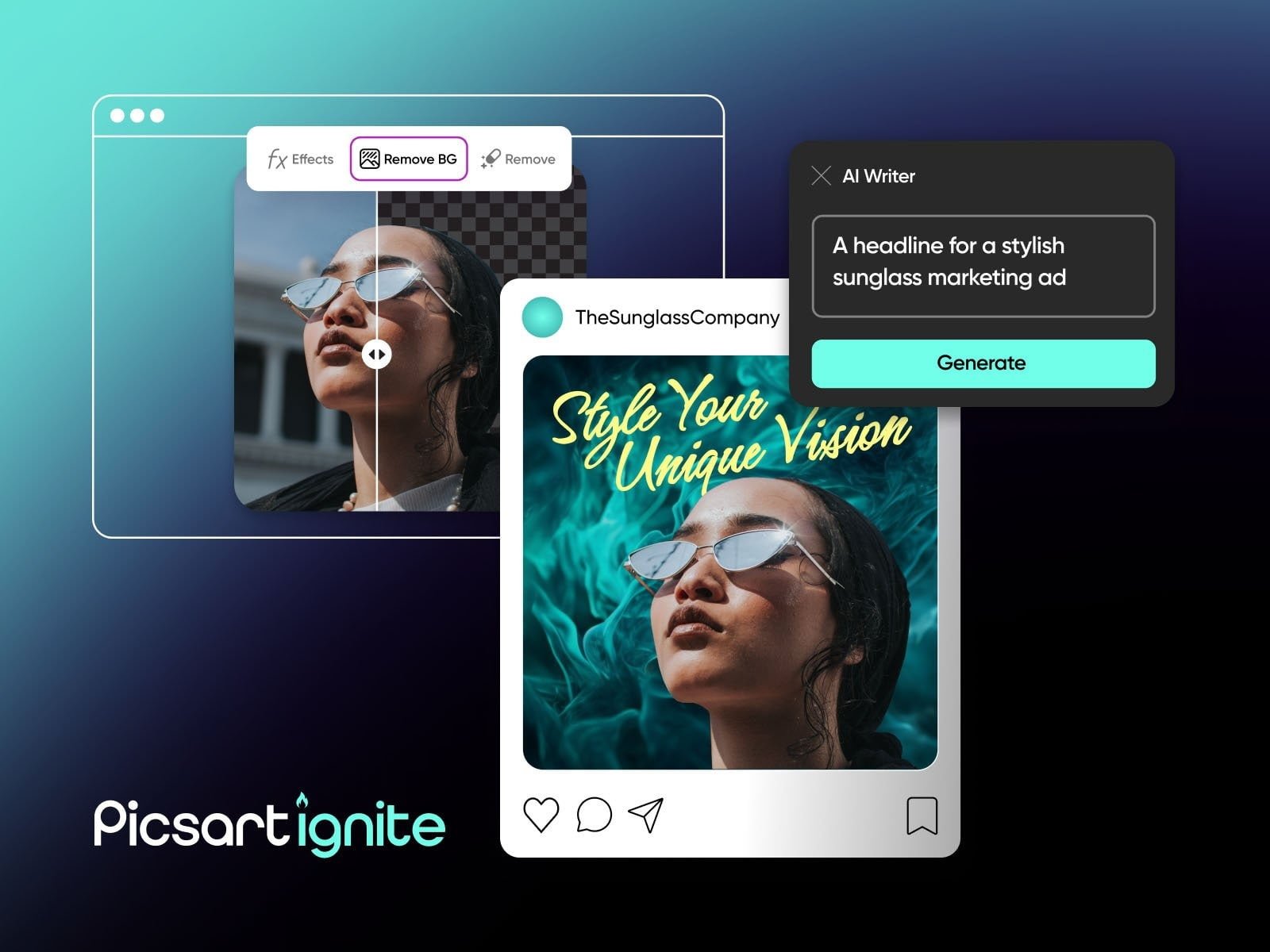 According to Hovhannes Avoyan, the Founder and CEO of Picsart, the company believes that everyone has the ability to create. Their editing experience reflects this belief by providing users with powerful, yet fun and easy-to-use tools that enable them to express their unique visions. The development of Picsart Ignite focuses on igniting creativity and helping users turn their ideas into stunning visual content, whether it's for business ads or memes for friends.
Avoyan's perspective aligns with what he previously said in public. He believes that creativity and content generation have become universally valuable skills, comparable to driving or reading, instead of being limited to professionals. Picsart Ignite is another step in that direction, offering over 20 tools for image and video editing to address various use cases. Although not explicitly stated, the tools seem to be aimed at assisting Picsart users entering the workforce or starting their own ventures, as the company positions the tools to support "business."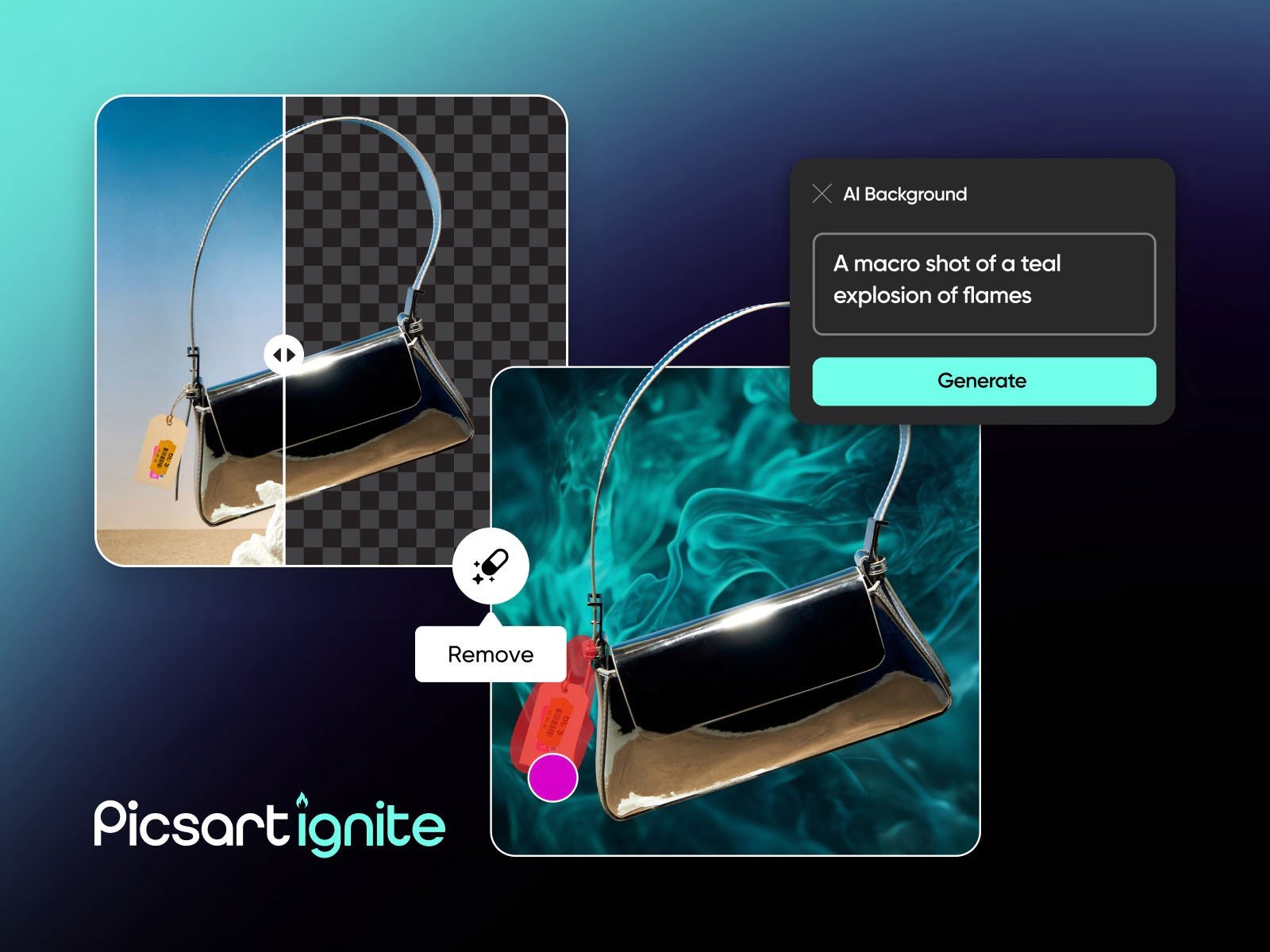 The full range of tools in Picsart Ignite comprises:
AI Image Generator: Effortlessly create custom and visually appealing images to enhance your brand.
AI Writer: Simplify content creation with intelligent writing assistance.
AI Replace: Instantly replace objects or elements in images with anything you can imagine.
AI Background: Transform an image's background while retaining the main subject.
AI Background Generator: Generate a brand new background based on a text prompt.
AI Logo Generator: Craft a distinctive logo that captures your brand's essence using AI.
QR Code Generator: Easily create custom QR codes to highlight your product or message.
AI Object Remove: Swiftly erase unwanted objects from images for a clean and professional look.
AI Object Remove – Video: Effortlessly remove undesired objects in videos for a distraction-free experience.
AI Text Styles: Customize your text using creative styles to enhance your brand's visual identity.
AI Expand: Add additional elements to any image using AI prompts to expand the scene further.
AI Style Transfer: Apply artistic styles to your visuals for a unique brand aesthetic.
AI Video Generator: Generate short videos based on any text prompt.
AI Avatar – Headshots: Create realistic avatars for modern and friendly business portraits.
Remove Background: Easily remove the background of an image in just one click for a focused visual.
Admaker: An independent product designed by Picsart, allowing anyone to create captivating ads using AI.
Additionally, Picsart Ignite offers five tools specifically designed for enhancing group conversations:
AI Sticker Generator: Create fun and personalized stickers to liven up your group chats.
AI Filters: Transform any image into a work of art worthy of a museum.
AI Video Filters: Add artistic filters and animations to your videos.
AI GIF Generator: Create amusing GIFs based on a text prompt.
AI Avatar – For couples and pets: Turn couples and pets into superheroes, royalty, and more.
By introducing these tools within the Picsart interface, the company aims to retain its user base and prevent them from migrating to platforms like Canva or Adobe Express, which have been perceived as more professional. Adobe's recent additions of Firefly AI and better integration with Creative Cloud apps, as well as the launch of its web-based platform, indicate their efforts to cater to content creators. Canva has also made significant strides this year by incorporating multiple AI-powered tools into its platform. With Picsart Ignite's comprehensive set of tools, Picsart aims to cater to young and new creators, accompanying them on their creative journey into the workplace.
Picsart Ignite is now available to all users, accessible via the Picsart web, iOS, and Android platforms.